Give your hosts the gift of artistic freedom. Packaged in a neat little box, this clever kit contains everything required to create a watercolor masterpiece.
Watercolor Postcard Set, $19.95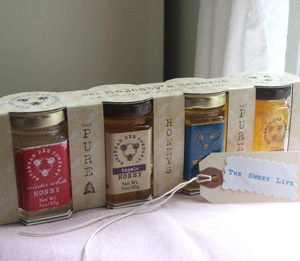 When it comes to food trends, honey is the new cupcake. This particular collection boasts "a parade of melon, crème brulee, butter, dried pear, and a hint of wet stones." When was the last time you could say that about a cupcake?
Artisinal Honey Sampler, $25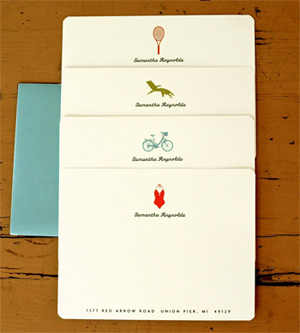 Celebrate summer with Small Creatures personalized stationery. Featuring summer icons like bikes and bathing suits, the cards are the perfect way to update your host's stationery wardrobe.
Small Creatures Personalized Stationery, $30 for 12 cards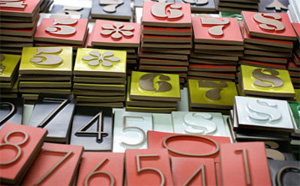 Handmade in Sausalito, California, Heath Ceramic's house numbers are the perfect way to recognize your host's exceptional taste in home design and house guests.
Heath Ceramics House #'s, from $38.00
In his newest cookbook, famed British food writer Nigel Slater, explores the wonderful world of fruit. Pair it with some fresh farm stand berries and you have a truly sweet gift.
Ripe, A Cook in the Garden, $40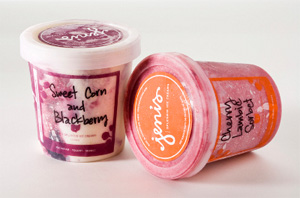 Want a guaranteed return invite? Send your hosts Jeni's gourmet ice cream. Packed in dry ice, the sublime flavors like goat cheese with cherries and roasted strawberry buttermilk can be sent anywhere in the country.
Jeni's Ice Cream, $48 for four pints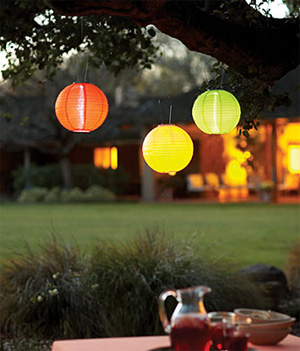 Made from durable and fade resistant nylon, Soji's lanterns add instant ambience to any outdoor space. Since the lanterns are solar, they provide a festive glow without the hassle of cords and electricity.
Soji Solar Lanterns, $120 for a set of 6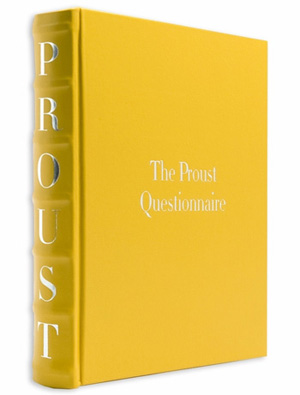 Based on Marcel Proust's "confession album," the iconic Proust Questionnaire is still considered one of the best interview devices of all times. Assouline's luxe version (I love it in yellow!) is the perfect summer ice breaker.
Proust Questionnaire, $295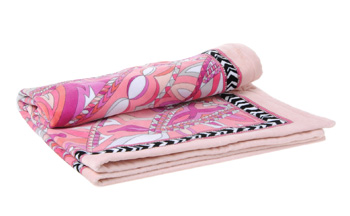 Granted, a $670 Pucci beach towel is ridiculous on a variety of levels. But, depending on where your host lives, the amount of money you are saving by not paying for a hotel might be pretty ridiculous too.
Pucci Beach Towels, from $670
Since it takes one month for the concrete to cure, making this life size outdoor Scrabble board for your host takes some advanced planning ... or an extended visit. Either way, this is one gift that will leave a lasting impression.
Outdoor Scrabble Board,
priceless