A Different Kind of Wrong Presence That's Right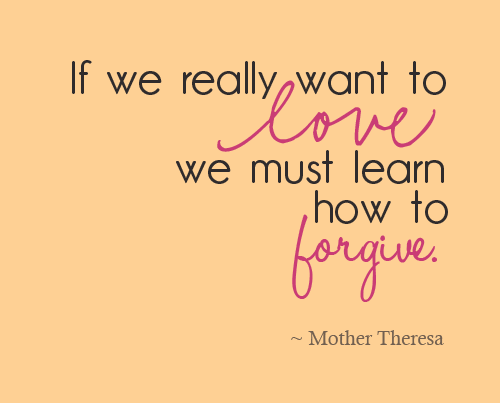 "Even when things seem to be going wrong, they just could be going right because when you're in God's will, the negatives are part of his positive program." -- Tony Evans


Every day I make an effort to appreciate the simple fact that my husband puts the roof over our heads. This is something that some of us might take for granted. However, I never want to forget what it feels like to live with the painful hardships of living under someone else's roof, with all the accompanying rules and demands. Because the negative thoughts I held in the past (feelings of fear and despair) and the outcomes that resulted, I've been vigilant about continuing to keep my heart and mind open. I also remind myself daily of the truth that someone is listening, and to count my blessings. The old, negative echo is one among many other challenges from my wrong-minded past, and staying positive at all times is what moves me forward in the best possible way. But remembering those negative ways serve as reminders to be gracious and help someone else who may be in that same situation.

It's our daily dose of cleansing forgiveness, without anger or resentment, that actually turns fear into compassion. By responding with grace in action to those among us who are sick, alone, or depressed, we are working with God's hand. And what's remarkable is both parties experience what loving one another means and what true forgiveness brings us:

How can forgiveness heal? By reflecting on a "wrong" in the right way, with forgiveness. The responsibility of love and forgiveness can be the maintained through daily mindfulness to keep us on the right path for the rest of our lives. This happens by keeping an open heart, by listening, and by learning not to blame. Most of us have close friends and family going through painful challenges and this provides us with the chance to begin answering the call immediately to help and comfort them by sharing your positive experiences. This is most valuable! The truth is that the challenges that seem to stretch us beyond measure are sublime in their truest essence. There is an invisible support that moves us without strain when we're attending to the needs of others. And there is an intense feeling of euphoria that follows whenever we lift someone suffering the same kinds of wrongs, ills and disasters that once visited us. There is also a feeling of release in helping others that frees us from past hurts, making room for love and happiness to fill us in their place. I believe that this practice is actually like a healthy form of confession and pardon in action, one that we never want to forget!

So keep in mind that our negative experiences can be truly powerful opportunities to keep our faith at its highest. This allows us to strengthen each other as equals and to rise above our fear and despair with a heart full of new understanding of the words "forgives our trespasses as we forgive those who trespass against us."

Whenever a situation bothers you, search your past to something you may have overlooked, to find a healthy response or action that you can use to bring someone help, hope, and comfort. After careful examination, a healthy surge of energy will move you to the best possible answer to help them, whether it's through a coincidence or even chance meeting with someone who is able to help resolve the issue at hand. This kind of opportunity to help others frees us. We learn to take full advantage of this blessed "interference."

This new way of looking at and responding to life will guide you through most, if not all, of your problems. It allows you to impart love, compassion, and happiness into our world, while reflecting the presence of God's wondrous and mysterious ways.
About Catherine Nagle: Catherine grew up in Philadelphia with 16 brothers and sisters, reared by loving, old school Italian parents. Catherine's artist father's
works graced locations from churches to public buildings; her mother was a full-time homemaker. A professional hairdresser, Catherine worked in various salons while studying the Bible and pursuing spiritual growth through courses, seminars, lectures and inspirational books, including A Course in Miracles and the works of Marianne Williamson among many others. The mother of two children and a grandmother, Catherine lives in Pennsylvania with her husband and son. She is the Author of Imprinted Wisdom.