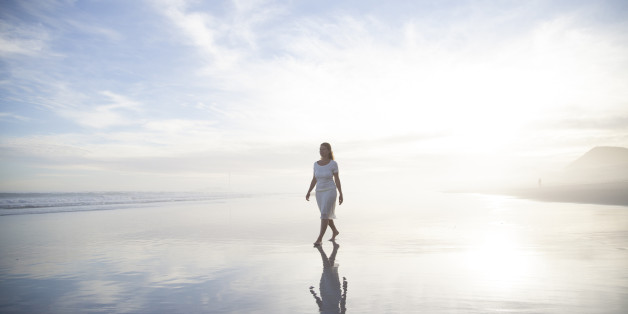 "Do not pray for tasks equal to your powers. Pray for powers equal to your tasks. Then the doing of your work shall be no miracle, but you shall be the miracle." Phillips Brooks

How many times have we heard the phrase "Fake it until you make it" and not realized the opportunities that it might bring to our attention. On the other hand, maybe we believe those words are fine in theory but harder to act upon if we appear to be surrounded by forces working against us. The idea of putting your dreams into action is close at hand for most of us, regardless of what is going on around us, or what anyone else says. Looking back, I can see how taking responsibility has mysteriously worked miracles for me. Although I've studied how to create miracles, it still took time for me to process and act upon them. But the point is that dreams do come true, and my own experience didn't deliver an overnight success. Perhaps you might know a different approach to begin living your dreams now rather than later, but I hope the following story of my own experience will make the process clearer or speed up the process for you.

I wanted another child after I remarried. But my husband wasn't ready for the responsibilities since his work took him out of town quite frequently. I already had a 10-year-old daughter from my first marriage that we raised together for 12 years. During those years, I often took care of my young nieces whenever time allotted, which fulfilled my longing of mothering since younger children need attention that I could provide and my working hours were more flexible. In hindsight, I see that I enjoyed taking responsibility for other children and believe I was so filled with love for children that my actions eventually brought me to my second child many years later. So if you're depending on outside support, choose a partner who has the same dream you have. Don't expect your spouse or anyone else to change their lifestyles to fulfill your dreams. Remember, it's your dream. God will see it through, regardless of others' actions. Responsibility, actions, feelings, and patience are what it takes for your miracle to happen.

Another longing of mine was to have a summer house at the shore. This also took a lot of time, responsibility, and action to make it happen. I spent quite a few years vacationing at my in-law's summer house. This gave me every opportunity to experience the two-hour road trip that could be tiresome at times along with seeing the housekeeping responsibilities of running two houses. During my time at her shore house, I found myself strolling along the beach for years before my second child came along and know that this time alone wasn't a coincidence. The beach was filled with happy children building sandcastles, fostering in me great feelings of love and wonder, focusing my desire for my own summer house and expanded family. Responsibility, actions, feelings, and patience wove together allowing the miracle to eventually break through.

The more we have in life, the more responsibility we have to keep our dreams alive and well. It's only when we look to others and expect them to fulfil our dreams that our dreams seem lost and forgotten as they instead pursue their own desires and dreams. But our dreams are never lost or forgotten; they're still in the making. It's best to live towards your dreams through a gracious heart that believes the miraculous is listening. Meanwhile, prepare the way by living responsibly and the opportunities, people, and places will show up in your lives at the perfect time. It's all up to you and God.
About Catherine Nagle: Catherine grew up in Philadelphia with 16 brothers and sisters, reared by loving, old school Italian parents. Catherine's artist father's
works graced locations from churches to public buildings; her mother was a full-time homemaker. A professional hairdresser, Catherine worked in various salons while studying the Bible and pursuing spiritual growth through courses, seminars, lectures and inspirational books, including A Course in Miracles and the works of Marianne Williamson among many others. The mother of two children and a grandmother, Catherine lives in Pennsylvania with her husband and son. She is the Author of Imprinted Wisdom .