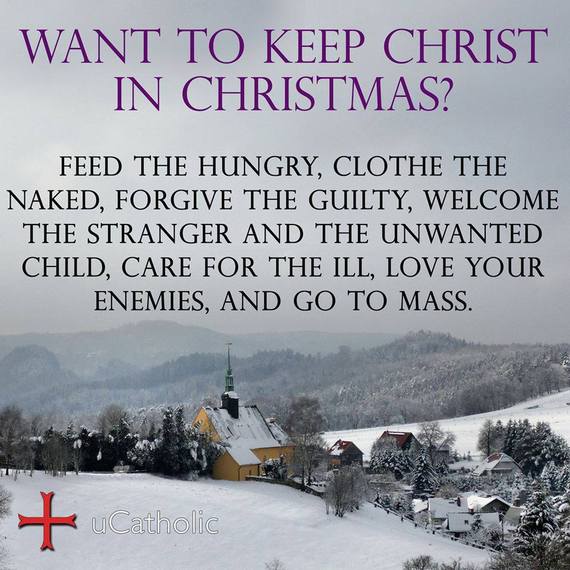 "Feed the hungry, clothe the naked, forgive the guilty, welcome the stranger and the unwanted child, care for the ill, and love your enemies" is the true meaning of Christmas.
Holiday greetings of bringing good cheer and joy to the world are, sadly, not always the happiest time of the year for many of us. A long time ago, there was a particular time when I dreaded Christmas. But that has since changed, and now I look with joy and for the opportunity of renewing my spirit with more love and the wonders of giving in any small measure. That attitude actually turned around my feelings about Christmas and makes this for me the most wonderful time of the year!
Here's what I do:
I check my list each year, since things change so much from one year to the next. I first begin thinking of the orphans and widows in my own family. Most of us know orphans and widows, but I will share my own definitions that help me to examine in my heart and mind, and which made it easier for me to discern what's most important for those who are first and foremost on my gift list. One of the definitions that resonates for me: orphan or widow -- "a person or thing that is without protective affiliation, sponsorship, etc."
First on my giving list is my immediate family: I have two brothers who never married, have no children, and don't drive and our parents are gone. These brothers are well into their 50s, and my definition of an orphan reminds me to make special greetings for them. Making these brothers first on my list gives me the blessed opportunity of practicing the true meaning of Christmas.
Below from left , my son's friend DJ, my brother Tommy, and my son William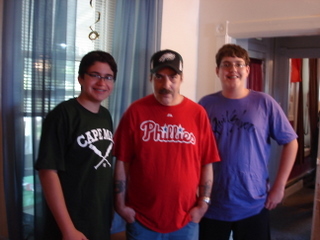 Second on my list are widows with children, who usually still have some protective affiliation through their extended family members. I try my best to look at the whole picture, particularly for young children who have lost a parent through death or divorce and now have no other protection close at hand, other than from a single parent. Also not forgotten are elderly widows without living family members; remembering them helps me understand and love them more when I consider their life and imagine walking in their shoes.
Third on my list is my Catholic Church. I also donate to the Salvation Army, and to child and homeless shelter organizations in my area.
Once I've attended to these three on top of my list, I breathe easier. I feel joyful, fulfilled and renewed, and am better able to shop for gifts for family and friends, and to plan family dinners and gatherings, trying to remember all of those who are a part me.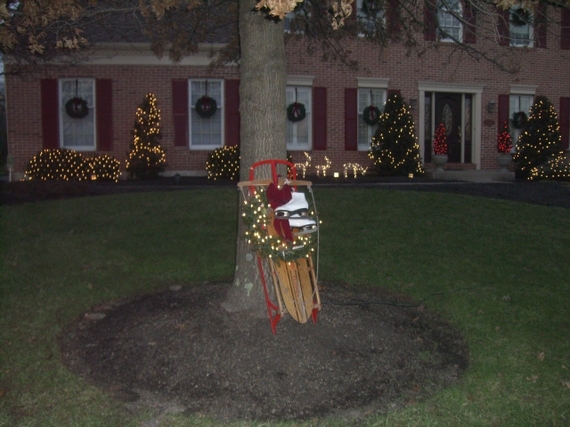 This is the way I have celebrated the holidays for over 30 years, and it still amazes me how this true spirit of Christmas comes through joy and love as another blessed, hope-filled year is about to begin.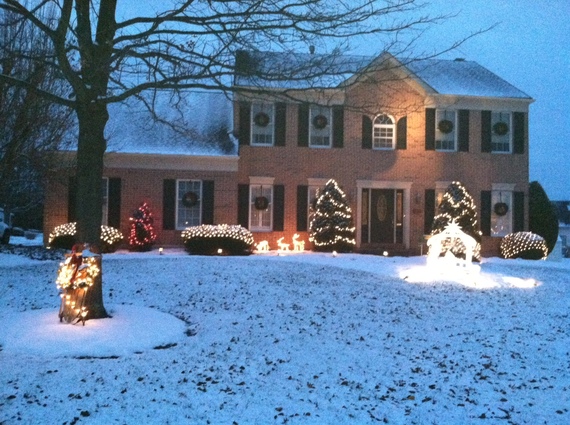 About Catherine Nagle: Catherine grew up in Philadelphia with 16 brothers and sisters, reared by loving, old school Italian parents. Catherine's artist father's works graced locations from churches to public buildings; her mother was a full-time homemaker. A professional hairdresser, Catherine worked in various salons while studying the Bible and pursuing spiritual growth through courses, seminars, lectures and inspirational books, including A Course in Miracles and the works of Marianne Williamson among many others. The mother of two children and a grandmother, Catherine lives in Pennsylvania with her husband and son. She is the Author of Imprinted Wisdom. http://www.amazon.com/Imprinted-Wisdom-Catherine-Nagle/dp/145256938X