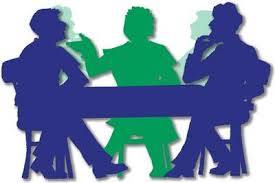 "The world will not be destroyed by those who do evil.... but by those who watch without doing anything." -- Albert Einstein

When we think of evil, we might only think about crimes like murder, theft, or violations against one another. However, for most of my adult life, rather than being exposed to such horrors, I instead witnessed everyday violations where there was no one to take a stand in family matters related to marriage and children. Even those closest to us tend to stand back from these personal matters; as a way of protecting their own family. As long as they were not directly affected in their immediate family, they were silent. But I believe that the serious issues we're confronted with in others' lives provide us with a chance to open our hearts, grow, and learn how to protect our own families. Doing so might even help to prevent evil from taking root in our own homes.

It's not always easy to listen to our friends and family who are having marriage problems and asking advice. An easier and better way to share advice is to imagine them as being our own grown-up children having these problems. We don't have to be a therapist or marriage counselor to do help. We just have to open our hearts and take on a parental attitude. I know this approach works miracles and my own parents proved it.

My mother was a kind and humble soul who wasn't afraid to speak up, keeping the family together, especially for the sake of the children and grandchildren. And my father backed her up every time! The two of them were a united front, which was how they managed against the odds as parents of 17 grown children, with only one divorce and one annulment while my mother was living. Sadly, after she died, all of this has changed. Without Mom's guidance and sheer will, Dad didn't have the strength to get involved and try to resolve any of these serious matters anymore. What had changed? It took a team to make a difference, and half the team was gone. Scripture says, "For where two or three have gathered together in My name...." (Matthew 18:20) This is where I've observed my parent's spirit soaring and creating a wonderful family for all of us, and they did so by standing up for the truth.

The Albert Einstein quote relates to family conflicts because every wrong is serious and needs our attention and combined effort to find a good resolution for all involved. There is grace and power when two or more join to help someone. When we feel alone and our hearts are crying out for help, don't forget there are truly two gathered together and listening in His name because God is always with us. Remember this when you are observing an injustice or wrong behavior and do something about it! Don't be afraid to speak up with confidence because doing so will help to keep your family safe from evil. If we all were to apply this practice to the whole world, just think what the results might be! If we all act with care and concern for everyone and speak up to right a wrong, with God as our strength and backup, how can we possibly fail?

About Catherine Nagle: Catherine grew up in Philadelphia with 16 brothers and sisters, reared by loving, old school Italian parents. Catherine's artist father's
works graced locations from churches to public buildings; her mother was a full-time homemaker. A professional hairdresser, Catherine worked in various salons while studying the Bible and pursuing spiritual growth through courses, seminars, lectures and inspirational books, including A Course in Miracles and the works of Marianne Williamson among many others. The mother of two children and a grandmother, Catherine lives in Pennsylvania with her husband and son. She is the Author of Imprinted Wisdom. http://www.amazon.com/Imprinted-Wisdom-Catherine-Nagle/dp/145256938X