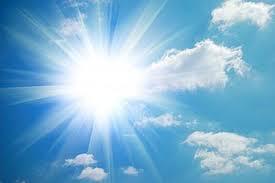 It seems that we are both the givers and the takers; it's only until we tip the scales of justice that we truly see who is the true giver of us all. The givers can be innocently blind to the needs of those who are truly in need when caught up in supporting the taker. And the innocent taker continues to take from those who are givers, who leave those truly in need unattended. Both giver and taker are one and the same, as it is not until both are fully at one with dependence on God do they recognize who they are and the only true justice. So how might we find our way through this maze of injustice, neglect, and suffering? At times, it is not easy to identify which side we are on in this approach. Perhaps you have felt this type of neglect when your own needs weren't being met and others were too busy for you. Or you've taken notice that everyone's too busy for each other's needs at times. With sorrow we ask why injustice continues everywhere. However, you can only depend on God's discernment and compassion to guide you through your troubled spirit. He is the only taker to whom we can give everything who will give back the flow of life, true balance and justice to everyone in good measure. Through stillness, prayer, and mindfulness, real understanding and action will guide our way.

I have learned that justice can be found in the heart, through compassion. But before I learned this, and for most of my life, I'd been asking God where the justice was in the world. I questioned this, not only in my immediate family, but also in acquaintances and friends. I've come to believe that there is no justice without compassion; we may even be guilty of injustice and neglect of suffering that we blindly leave unattended until we wake up and become aware. We are only as big or as small as we open ourselves up to be. When we ask, we become able to see as God sees. This allows us to know where to focus our attention on what is truly needed. God can reach everyone, so we must only open ourselves and ask Him the question, Where do we begin?

Awareness is important. How many of us have blindly helped someone we thought was in need but really wasn't, while leaving someone wanting who truly was without some material comfort or support that we easily could have provided? Trying to use our own judgment without God's help in such cases can keep us from being able to discern who truly needs us. But if we pray to be able to use God's ears, eyes, and heart to know the truth, there will not be as many suffering people left unattended in this world because we will become the vessels for God to use to intervene. God would work through us and help us assist those who truly deserve and need it, which is far better than trying to figure it out on our own! Only by bringing these matters to the heart of God are we able to find true justice for all.

I'm confident you'll know the difference by the joy you feel within when serving those who truly need your attention. And you'll also feel even better when seeing happiness radiating from those to whom you've graciously attended. We are love's answer to the world of sorrow in all its many forms. This is being true to thine own self. Give all your thoughts and feelings on any matter to God and no one else will ever take away His answers or His place again. And most importantly, your new peaceful mind will reflect love through all your relationships. You can rest assured this is the truest measure to every giver's and taker's continuous happiness. Realize and share this message of hope with everyone, that the kingdom of heaven is within us, with all the answers to heal, bless, and love one another, and to live a more beautiful and wonderful life!
About Catherine Nagle: Catherine grew up in Philadelphia with 16 brothers and sisters, reared by loving, old school Italian parents. Catherine's artist father's
works graced locations from churches to public buildings; her mother was a full-time homemaker. A professional hairdresser, Catherine worked in various salons while studying the Bible and pursuing spiritual growth through courses, seminars, lectures and inspirational books, including A Course in Miracles and the works of Marianne Williamson among many others. The mother of two children and a grandmother, Catherine lives in Pennsylvania with her husband and son. She is the Author of Imprinted Wisdom.
http://www.amazon.com/Imprinted-Wisdom-Catherine-Nagle/dp/145256938X