Brands make a huge effort to ensure that consumers recognise and remember their name and their products. As a result we are constantly bombarded with new names and advertising campaigns. Selfridges have recently launched a "no-noise" sales campaign selling exclusive de-branded products in their stores and online, which demonstrates how successful branding and marketing can pay dividends to brand owners, who can rely solely on the "get-up" of their products to attract consumers
The brands are instantly recognisable without the need for any brand name whatsoever. You don't need to see "Crème de la Mer" printed across the front a tub of moisturiser to know what sort of face cream you're buying. To those who are familiar with these sorts of products, the nude-pink coloured patch on the front of the round white tub is enough to recognise the luxury brand.
Trade Marks for Product "Get-Up"
Many brand owners have recognised the importance of product packaging and "get-up" and some have taken steps to protect this by registering aspects of their get-up as trade marks. As an example, Unilever (the owners of the Marmite brand) have registered their distinctive jar and label as a UK registered trade mark (an image of how the mark appears on the register is shown below)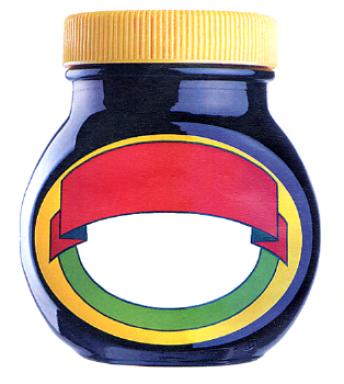 Levi's also have a registered Community Trade Mark for their famous red tab.
The Benefits of Registering "Get-Up" Trade Marks
The "de-branded" designs sold at Selfridges are a clear illustration of how product get-up can be used to communicate to consumers in the same way as a brand name or logo. These trade marks can be a valuable asset to brands who are trying to build and protect their reputation in their overall image as they give the proprietor a monopoly surrounding the key aspects of the overall look and feel of their products or more subtle brand identifiers.
A registered trade mark can act as a deterrent to others who may consider branding their products in a similar way. On top of this, it is easier to rely on a registered trade mark to pursue an infringer than it is to rely solely on unregistered rights for a claim in passing off (which would require the claimant to demonstrate the requisite reputation in the get-up of the goods). As a result, a whole host of brand owners have registered the get-up of their goods as trade marks. Below are some more examples.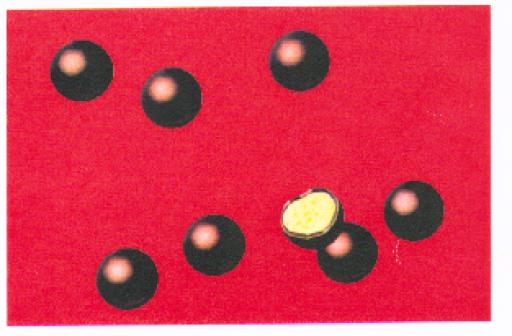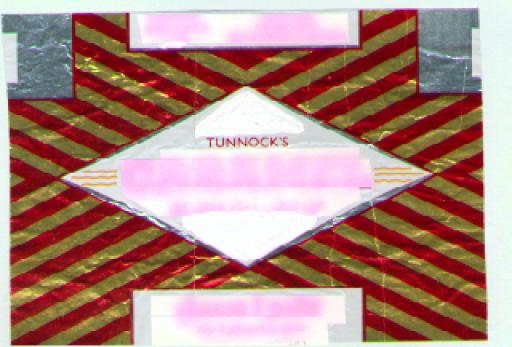 Importantly with this sort of trade mark, proprietors are not confined to pursuing infringers who use an identical mark in relation to identical goods. It is an infringement of a registered trade mark where the infringing mark: (1) is similar to the registered trade mark; (2) is used in relation to similar or identical goods; and (3) there is a likelihood of confusion on the part of the public. In addition, it is also an infringement to use an identical or similar mark where that use takes unfair advantage of the registered trade mark's reputation or is detrimental to its distinctive character or reputation.
Use
It is important to remember however, that use of registered trade marks is essential to maintain them. Community and UK legislation provides that a trade mark may be vulnerable to cancellation where it is not used for a continuous period of five years. With the current state of the law in the UK and Europe, it is uncertain whether or not "unbranded use" (i.e. applying these trade marks to products without reference to any brand name) is necessary for these purposes.
In the recent case of Specsavers International Healthcare ltd and others v Asda Stores Ltd [2012] EWCA Civ 24 the Court of Appeal referred questions to the CJEU concerning the use of Specsavers' wordless logo mark (shown on the top right). Specsavers had a registered community trade mark for two evenly sized black oval shapes overlapping, which formed part of their famous "Specsavers" logo.
One question referred to the CJEU was whether or not Specsavers' use of these marks amounted to sufficient "use" so as to avoid cancellation of the wordless logo mark. Specsavers had extensively made use of their logo mark in green with "Specsavers" printed across it, but had not used the wordless logo mark in it's pure form and independently of other branding.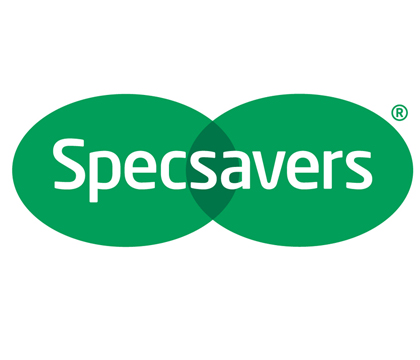 Should the CJEU decide that use of these wordless marks separately from any branding is not necessary, this will be an important victory for trade mark owners such as Unilever. Should the decision go the other way, at least those brands taking part in the Selfridges "no-noise" campaign can relax for another five years!