At the risk of sounding ridiculous and terribly insincere, last Thursday was one of the most memorable days in my life because I had the chance to be part of the audience for a taping of my favorite television show, The Daily Show.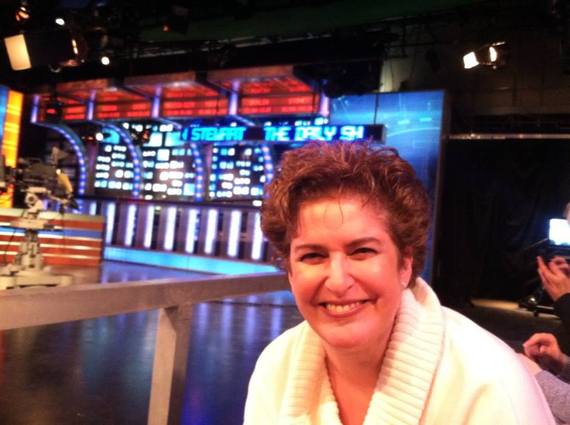 Along with my brother and sister-in-law I spent the day in Manhattan's Hells Kitchen where the studio is located, picking up our tickets, eating a leisurely lunch and then returning to the studio.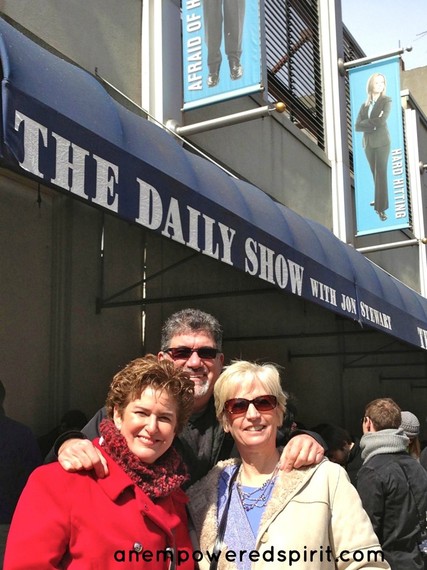 Jon Stewart has always been a favorite of mine since replacing Craig Kilborn on The Daily Show, changing its direction toward seeing the hypocrisy in journalism while also finding the emotion in key topical issues.
I continue to be impressed by how bright he is. He has to be. Whether interviewing heads of state, renowned journalists, musicians or businessmen, Stewart always holds his own while keeping the interview entertaining and whimsical.
I was not disappointed.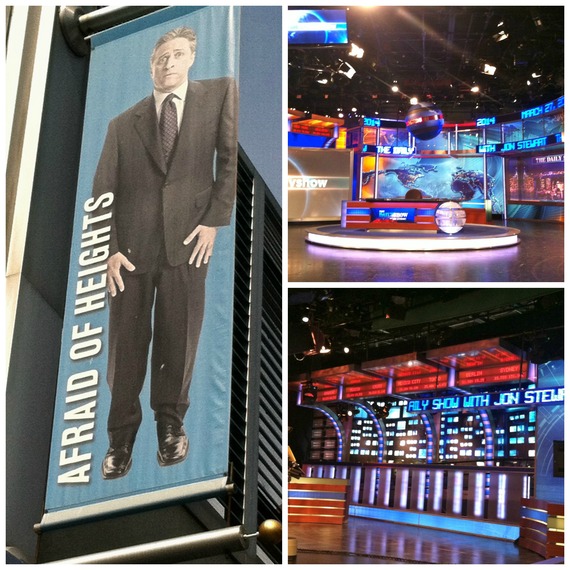 When I walked from the lobby into the main studio, my first steps felt as if I was walking onto hallowed ground.
Sitting in the front row, it was fun watching the crew and getting warmed up by the comedian Vince August. August engaged with the audience, using his own brand of humor to get us roaring with laughter.
NOTE: I should have thought twice before he asked me what I did for a living. When I told him I write, he asked what I write about. When I told him disability, he quipped, "Oh, good way to bring the audience down." (I should have said midlife. It's funnier.) Then I quickly added, "But I also write about ability." He must have made some joke, though I don't remember. I do remember the audience laughing. Then he asked them to give me a round of applause.
Phew.
Jon Stewart is a regular guy, only he's so much more than regular. When he first walked onto the stage, he graciously walked a few feet in front of the audience, asked whether we had any questions, told us a few funny stories, and when the show was over he walked back over to thank us for coming.
He's a real mensch.
With his guest, Nate Silver, the statistician and writer who analyzes sports and elections (think Moneyball), Jon conducted an interview that let us in on the funny side of algorithms, while allowing us to see the human side of genius.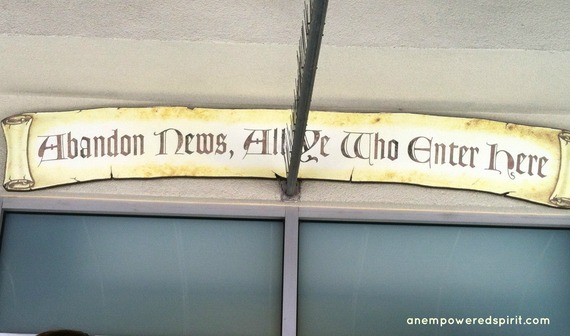 My one regret is that I didn't have the nerve to say something I thought would be funny but complimentary. It would have gone something like this:
"When you helped to induct Bruce Springsteen into the Kennedy Center Honors, you said Bruce must be the illegitimate child of James Brown and Bob Dylan. I think you must be the illegitimate child of Carl Reiner and Mel Brooks."
Do you think he would have laughed?