This year, set aside the generic holiday wrapping paper, and give your gifts the star treatment with DIY wrapping techniques. Use materials you already have at home, such as doilies, ribbon, and yarn, or head to the craft store for some peel and stick letters and decorative paper.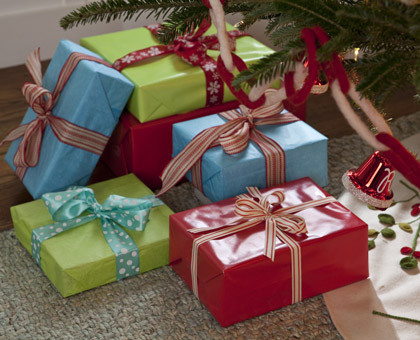 1. Pretty Ribbon
Presents bundled in solid color wrapping paper are made special with real ribbon (versus stick-on plastic bows). Instead of tags, assign each family member a different color ribbon, so they know which gifts are theirs.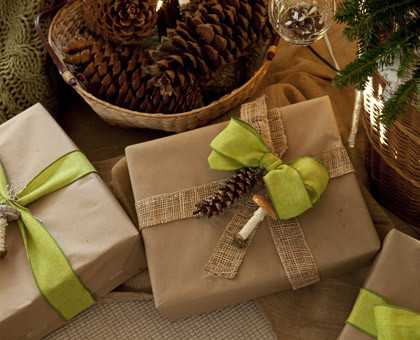 2. Nature-Inspired
Use plain brown kraft paper, burlap and green ribbon, and embellishments gathered from nature, such as pine cones, to give your gifts a rustic feel.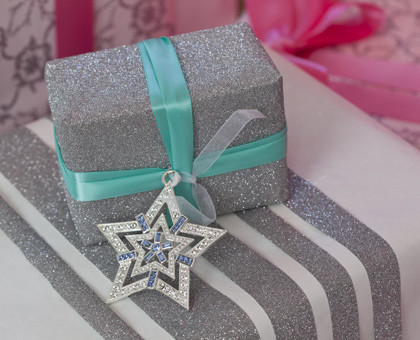 3. Ornament Embellished
Make your gift wrapping part of the present by securing an ornament to the top of your gift with ribbon. Just make sure she knows the ornament is hers to keep.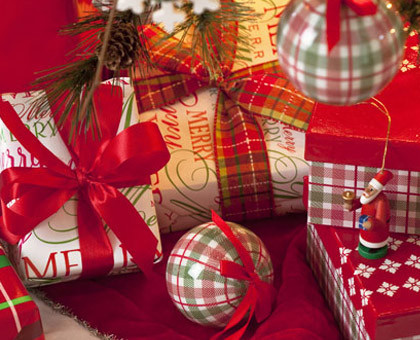 4. Classic Christmas
Mix and match all red and green wrapping paper, boxes and bows for a cohesive, festive look under the tree.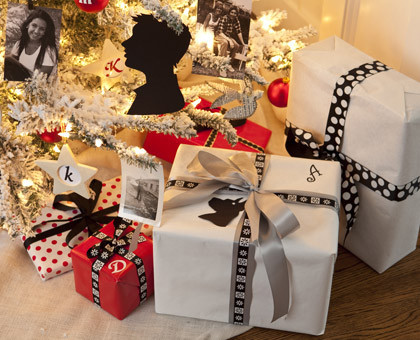 5. Sweet Silhouettes
Go modern with a red, black, and white color scheme. Get crafty by creating silhouettes ahead of time to indicate recipients. Layer ribbons for double the impact.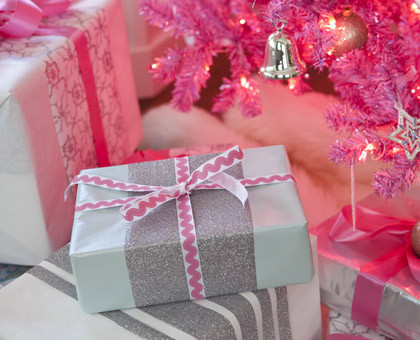 6. Pretty in Pink
Do your simply wrapped gifts need a va-va-voom upgrade? Cut unique paper (like this glitter version) into strips to layer over plain white or gray wrapping paper.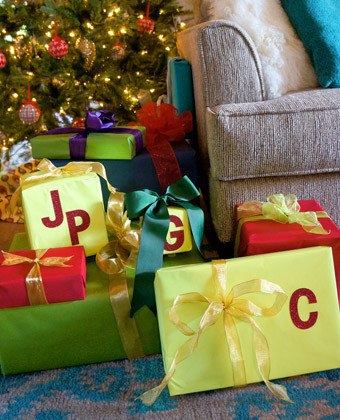 7. Monogrammed
Use letter stickers to spell out your gift recipients' names, monograms or initials. Red glitter letters pop against lime green wrapping paper, and gold ribbon is a sparkly finishing touch.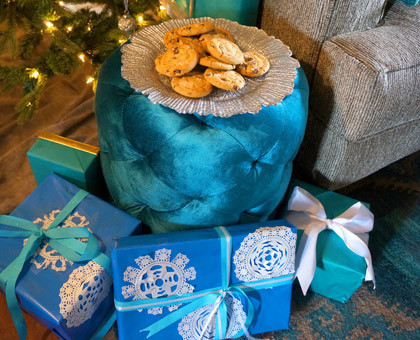 8. Doily Snowflakes
Making snowflakes is a lot easier when you start with paper doilies. Cut out your designs, then secure them to a blue wrapped gift with tape or a glue stick. Finish with ribbon.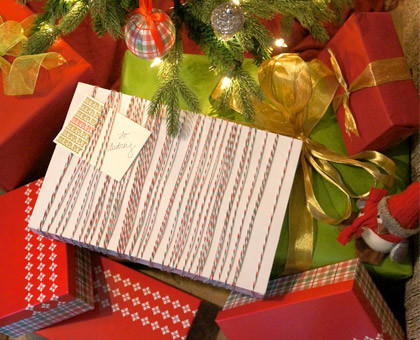 9. Yarn-bombed
Skip the wrapping paper entirely! An average gift box gets a homemade decorative touch when you wrap it in yarn or string. Slip a card between the strands in lieu of a gift tag.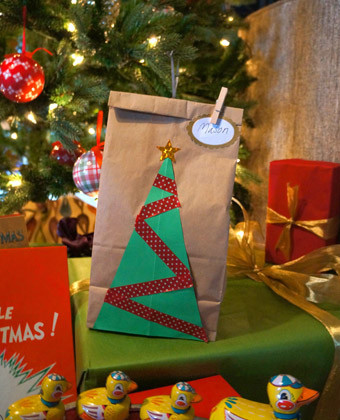 10. Tree Gift Bag
Tuck your gift into a brown paper bag, embellished with a decorative tape and sticker-trimmed green paper tree. A clothespin secures the gift tag and holds the bag closed.
For more decorating and DIY ideas for the holidays, check out Wayfair.com's Ideas & Advice section or head over to Wayfair.com's holiday shopping page!