Some of the best media opportunities come from reading the news, and staying on top of current affairs.
This was certainly the case this week when I appeared on CNBC Asia Squawk Box to talk about Australian CEOs failing to embrace LinkedIn and Twitter, and why this is a missed opportunity to not only engage with stakeholders but to restore trust in a brand.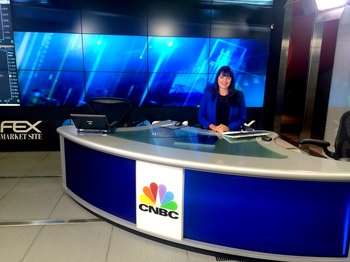 While you might think media opportunities like CNBC Asia or Sky News aren't even in the realm of possibility for you, think again! You just need to know how to leverage a story and pitch how your expertise can address the issue.
Let me tell you how I did it, so you can do it too.
Piggy-back the news agenda
Recently, the Australian Financial Review published a story by Tony Boyd titled CEOs fail to embrace LinkedIn, Twitter, which investigated Australian CEOs "understanding of one of the most powerful business-related paradigm shifts in the 21st century" and the reasons behind why they aren't embracing social media.
I have spent many hours speaking to leaders about social media, writing articles and doing media interviews on this topic.
So I knew I could add to the debate and provide valuable information which would help CEOs and their businesses.
Picking an outlet
No matter how good your story is it is important that you pitch it to the right media. There is no point pitching a story about business standards to Marie Claire magazine -- they are never going to run it!
When consider who to contact regarding why CEOs need to embrace social media, I turned to a media outlet which I knew CEOs regularly watched and respected -- CNBC Asia.
Previous interviewees on Squawk Box have included ANZ CEO, Mike Smith; Goldman Sachs Asia Pacific Managing Director, Timothy Moe; Morgan Stanley Managing Director, Jonathan Garner; and EY CEO, Mark Weinberger. This was my audience -- this is who I needed to share my story with.
The Pitch
Often I pitch myself, but in this case I was out of the office so my team drafted a tailored pitch to CNBC Asia which clearly demonstrated what I could speak about and why my message was important to be heard. The key elements of the pitch were:
Reference to the AFR article
Outlining why I was a credible spokesperson on this topic
Why the current opinion of CEOs is wrong
A position on the issue
An outline of what I could speak about
We emailed the pitch to a news producer on CNBC Asia, and they replied asking for more information -- they needed to be convinced. We sent them more information, and then they agreed and emailed interview times.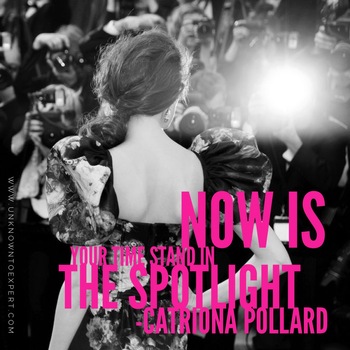 Preparing for the interview
Securing the interview was great, however preparing for the interview was the most important thing. In the lead up I drafted a list of potential questions I thought the journalists might ask and constructed possible answers.
With the audience in mind and focusing on my clear objectives, I also wrote a key set of messages to put across in the interview. You will note, throughout the interview, I continually refer back to these key messages in my answers.
Lucky I did, because the interview was not what we pitched. Watch the interview and you'll see they asked the same question in several different ways, to get me to say what they wanted me to say! I stayed composed and stuck to my key messages. The preparation certainly helped.
I also researched a number of CEO LinkedIn and Twitter profiles and prepared a list of example which I could reference in the interview to demonstrate why LinkedIn and Twitter were essential for CEOs.
I also looked at a number of international profiles, including Richard Branson (Virgin), Meg Whitman (Hewlett-Packard), T. Boone Pickens (BP Capital), Jeff Immelt (GE), and Mark Hurd (Oracle).
Securing the interview on CNBC Asia Squawk Box was a fantastic opportunity, which came about from staying on top of current affairs, embracing my expertise and knowing I had something to say that could help CEOs and Australian businesses.
The media loves experts and thought leaders. You too can secure fabulous media coverage like this -- so pitch yourself today.
About the author
Catriona Pollard is the author of 'From Unknown To Expert', a step by step framework designed to help entrepreneurs develop effective PR and social media strategies to become recognised as thought leaders and influencers in their field.www.UnknownToExpert.com. Catriona is also the director of CP Communications, which merges traditional PR tactics with cutting-edge social media strategies that engage consumers as well as business.
www.UnknownToExpert.com
www.cpcommunications.com.au
@catrionapollard
www.facebook.com/catrionapollard