As a parent of vivacious boys aged 5 and 8 obsessed with breaking-up and creating blocks and hiding from the Enderman in the mobile version of Minecraft, I have conflicting feelings about my kids playing this game.
Minecraft has won many game awards including being nominated as the best family game of the year in the UK in 2013 and indeed, it is like a digital version of Lego where kids use their imagination to build structures and even cities out of pixilated blocks. But the game is designed to be addictive and it has aggressive and even violent game elements such as the Creeper, an exploding creature that sneaks up on the player.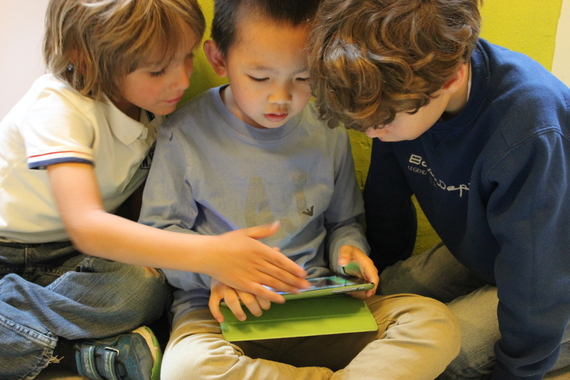 I reached a low point in my opinion of Minecraft when I was woken by a noise in my wardrobe in the wee hours one morning and found our 6-year-old climbing to the top shelf to find the iPads I hid the night before. I considered cancelling the game from the iPads but knew this would mean war. Instead I opted to ban the game for a month then use it as a reward for good behaviour and homework.
As a producer of educational mobile games for preschoolers, I strongly believe in the potential of quality mobile games to teach. I believe that digital education has an important role to play in a child's daily educational mix as long as it is regulated and limited to about 30 minutes a day.
One of the reasons I started creating educational kids apps was because of the addictive nature of many kids' games. I wanted to create games that are engaging and fun but designed to be played in bite size pieces of 10-15 minutes per session. As responsible parents who limit their kids' screen time would agree, at times we need mobile games to distract our kids at the hairdresser or give us 15 minutes of peace in the car, on an airplane or in a restaurant.
I believe there needs to be a standard rating system introduced for kids apps that recommends the game's suitable age and warns users about the potential addictive nature. I'd like to have been warned about Minecraft before my kids climbed to a level of obsession I've never seen in them before!