Burger King was the final straw that an adopted upstate New York woman needed to launch her own search for her birth parents.
Kathy Doolittle Fuierer, 47, of the Rochester area, was thrilled to see fellow adoptee Katheryn Deprill, 27, of Pennsylvania find her birth mother two weeks ago -- just weeks after Deprill posted a now famous photo on Facebook saying she was looking for the parents who abandoned her in a Burger King bathroom in 1986.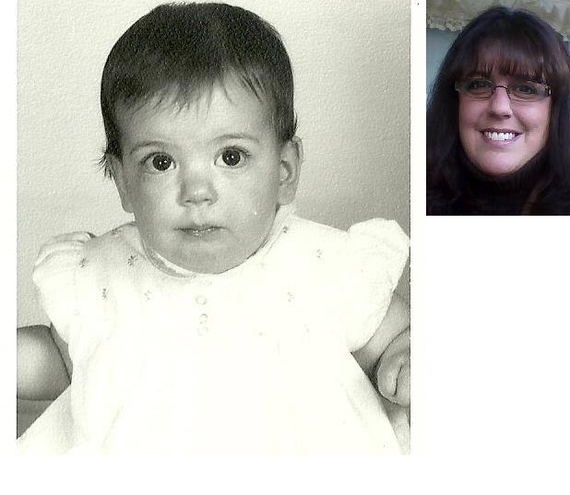 "When the Burger King girl happened it was just one more thing telling me I need to do this," said Fuierer. "I need to know who I am."
Like Deprill, Fuierer does not have much information to go on.
She was born at 10:35 a.m. on September 5, 1966 at Binghamton General Hospital in New York weighing 6lbs. 9 ½ oz. to a 19-year-old Caucasian woman possibly of Greek ethnicity.
Her birth mother relinquished her parental rights on September 17, 1966 and she was left in the care of Binghamton City Welfare, now called Broome County DSS, for three months until she was adopted by Frederick and Martha Doolittle of Binghamton, both now deceased.
"I love my adopted parents," said Fuierer, who noted she waited this long to begin her search for her birth parents fear of hurting them.
Her adopted father told her all he knew about her birth parents before he passed away lay May.
"He said that my Dad was Greek and a construction worker who was athletically inclined," Fuierer said. "My mom might have been a secretary and was musically inclined."
Fuierer has been searching privately for her birth parents via groups, forums, and official information requests since her adopted father's death, but did not go public until this week.
Like Deprill, she is turning to Facebook for help.
She started a Facebook page dedicated to the search and is asking friends to circulate a message and photo of her as a baby and now as an adult.
In addition to Deprill's story, another motivating factor in her decision to go public is to find health information about her birth parents. Fuierer has three daughters -- ages 14, 19, and 21 -- and one has an auto immune disorder that treatment could benefit from a more complete family history.
"All of these things have happened at the same time," Fuierer said. "I'm definitely afraid. My lesser of the two fears being that my mother has passed and the main one being I find her and she doesn't want anything to do with me. But I have to try."