Mention paradise and most people think about a speck of land surrounded by nothing but endless sea. Swaying palm trees? Check. Pristine baby-powder beach? Check. Stylish accommodations? Check. Of course, nothing puts a damper on paradise like having to share it with a bunch of tourists. Here, three of the most exclusive islands where you can get away from it all.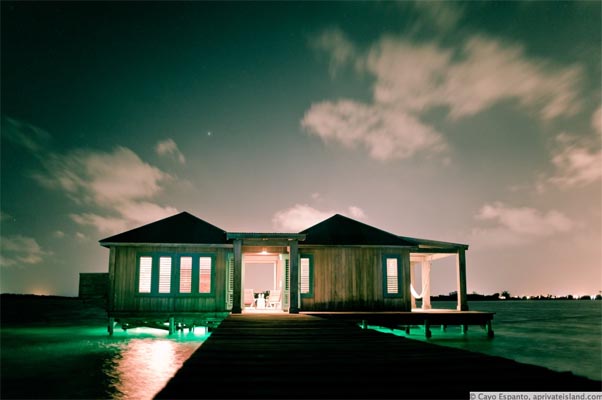 Where: Ambergris Caye, just a few miles off the coast of northeastern Belize.
What: This four-acre private island resort features just five lusciously appointed, mahogany-detailed villas with 180-degree views of the stunning aquamarine Caribbean waters. Each is outfitted with a sprawling bathroom and separate alfresco shower, king-size bed veiled in mosquito netting, his-and-hers hammocks and Indonesian-inspired wood and leather furniture. Meals are served whenever and wherever you'd like, and created based on a preference survey you complete before arrival.
The Appeal: Available for rent in its entirety, on this island a personal butler caters to your every whim, be it a couple's massage on your private dock or -- should the idea of leaving your villa occur to you -- a gourmet picnic on a nearby deserted island.
Don't Miss: A private plane charter to explore the mainland's Mayan ruins.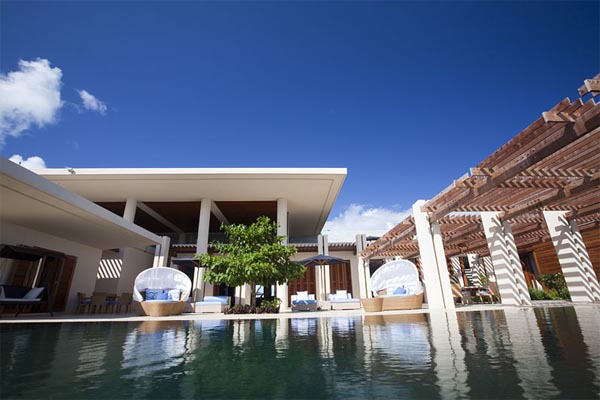 Where: An unspoiled three-and-a-half square mile island in the southern Caribbean, just a short flight from Barbados.
What: Scattered on the 1,400-acre island are multi-million dollar homes of the rich, the famous and the royal -- among them Mick Jagger, Tommy Hilfiger and Princess Margaret. Indeed, not so long ago you had to be known -- pre-approved, even -- to be permitted to fly into this secluded playground. Luckily, villas are now available for rent to anybody who can afford them.
The Appeal: This is the kind of island with underground telephone lines, no traffic lights, few paved roads and, in fact, no traffic to speak of. And the villas... ahh, the villas! Each is entirely unique in its design and character, be it a tranquil Balinese oasis (the two-bedroom Bali Hai Villa) with a 50-foot-long lap pool or a stunning Frank Lloyd Wright-inspired open concept dwelling (the six-bedroom Taliesin Villa) with 180-degree views of the aquamarine Caribbean sea.
Don't Miss: Tuesday evening's cocktail party held at the Cotton House, a great opportunity to rub shoulders with homeowners and, who knows, vacationing celebs like Prince William, who has vacationed there with Kate, Duchess of Cambridge.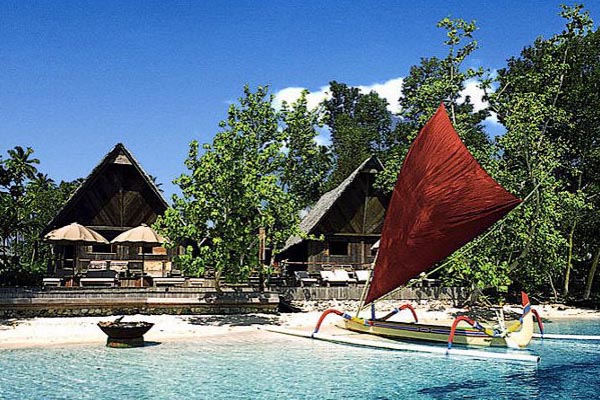 Where: An eco-friendly private island resort in the Vanuatu archipelago, a short flight from Sydney, Australia.
What: Set on 145 lush and wild acres are 15 traditional Indonesian villas made of 200-year-old teakwood and outfitted with handpicked eclectic furnishings -- think four-poster beds, cowhide-covered poufs and rugs, Thai silk curtains and wicker settees. Ratua features solar and 100 percent renewable energy, no plastics and organic cuisine sourced from the onsite ranch and garden. One hundred percent of profits generated at the resort go to help surrounding communities.
The Appeal: You and your 32 closest friends or family members can rent out the entire island for the ultimate retreat. You'll get around on horse, foot or electric buggy, stay in unfussy but wonderfully decorated villas and practice the art of doing nothing at all. Want more? There's mountain biking as well as diving, snorkeling and paddling in sheltered lagoons, rivers and waterways.
Don't Miss: Horseback riding across aquamarine shallow waters followed by a body scrub in the spa, where Balinese-inspired spa treatments take place in bungalows built over the water.