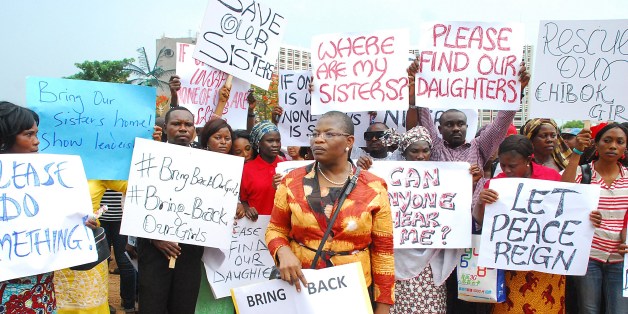 Over three weeks ago, on April 14, a terrorist group called Boko Haram entered an all-girls school in northeast Nigeria, where nearly 300 students were abducted. They were believed to have been sold into marriage to militants for the highest bid. It was around $12.
This kidnapping is horrible, but it is also symbolic of the many girls who are taken physically taken out of their education and into a forced marriage, as many girls in the developing world are forced to marry and discontinue their education. The crisis -- and, sadly, too many others like it -- send a message to parents that school is an unsafe place, making it less likely for children to be enrolled in school.
What's almost more shocking than the abduction itself is the way the international community has handled this atrocity. The U.S. and UK recently joined the search for the victims, but it's next to nothing compared to the resources and media given to the missing Malaysian plane, MH370, two weeks after the plane went missing. (Note also that the plane and the Nigerian kidnapping had almost the same amount of victims.) In just eight days after the jet went missing, 25 countries had joined the search. But it's been three weeks since the kidnapping, and just two other countries have announced their assistance with the search and investigation.
Families of the victims are saying Nigeria is not doing enough in their search, and they're right. After releasing several false statements (which were later retracted) about the situation, the Nigerian Armed Forces are continuing to search, albeit unsuccessfully. Education Commissioner Musa inuwa Kobo said:
This is a delicate situation that requires careful handling. When you have heavily armed men holding close to 200 girls hostage, you have to be very careful in your approach so as not to risk the safety of these girls you want to rescue.
So how can the international community help these girls? The first and foremost answer is a global response. Governments should recognize the issue, and contribute what they can in the search for the victims, similar to the response for MH370. Many countries have reservations about taking a strong stance on an issue that involves a terrorist organization, but the lives of hundreds of students are at risk. The world needs to send a message that the lives of the Nigerian students do matter, and a terrorist group has no right to interfere with that.