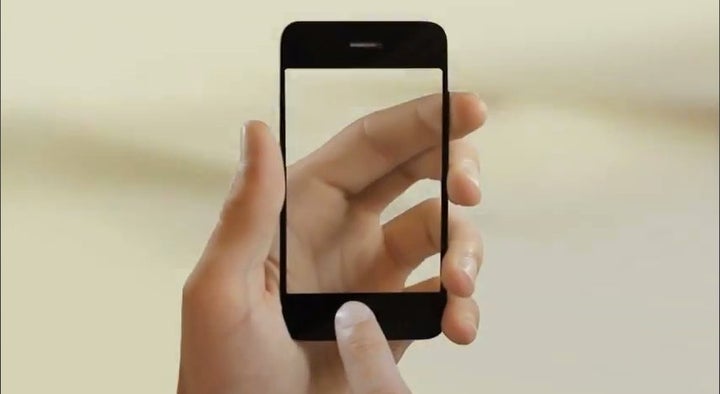 If you ask an iPhone owner what type of smartphone to buy, chances are they will suggest an iPhone. And while the reasons for this ongoing love affair with what is arguably Apple's most popular product are many, one of the features that have made the iPhone incredibly popular is the built-in digital camera.
Camera phones became a reality in the early 1990s with the development of active pixel sensors. It seemed almost natural to have a camera application in your mobile phone -- after all, both were things you generally carried in your hand.
Apple revolutionized the market when it released the iPhone in 2007. Time magazine named it invention of the year. The original iPhone 2G camera had a paltry 2 megapixel output. This is hard to imagine when you consider the 8 megapixel version that comes standard in the new iPhone 4S, or the 12 mp HTC, but at the time it was impressive.
Perhaps one of the most appealing things about the iPhone camera has always been that it gives anyone the ability to take a reasonable quality photograph of anything, anytime, anywhere. The fact that you can instantly share photos straight from the device without having to upload them to a computer is huge plus. As we are all aware, images are becoming an expected accompaniment to communication.
With the release of the first iPhone, a new genre of art and expression known as iPhoneography was born. Defined by the Urban Dictionary as "the act or practice of snapping quick digital pictures and performing post-processing and sharing from within the mobile phone itself," this trend has effectively revolutionized digital media and has even helped bring the world a little closer together, one shot at a time. Many would-be photographers suddenly had a new way to capture images on the go, and to share them almost immediately on social media sites like Twitter and Facebook. News stations began asking viewers to upload shots to their websites of storms or other interesting events, and we all reveled in the iPhone's ability to put the viewer into any time or place.
Anyone who views the images captured by photojournalist Benjamin Lowry on his iPhone can see the power this device wields. CNN's iReport allows citizen journalists to upload images of current events directly to this major news organization's website. Flickr has been onto this trend since way back in 2007, when it started a group called "Photos Taken With an Apple iPhone," which was created before the 2G was even released.
Fast forward to late November of 2011, and the new iPhone 4S is released, offering a wealth of new features, including the A5 processor -- the fastest yet -- and Siri, an intelligent personal assistant application that makes the device seem almost human. But the most captivating feature for many users is the new camera. At 8 megapixels it can now shoot pictures that are large enough for high-res print publication, and has 73 percent more light in its backside illumination, which helps the camera's overall performance in low light conditions.
The iPhone 4S is also faster at taking pictures. It can process, encode and display images to the user in no time thanks to its processor, which has also improved the overall graphics, white balancing and color production. In addition, the new lens puts the iPhone 4S very close to wide-angle capability, which is impressive for a camera phone. Finally, the electronic stabilization capabilities help prevent blurriness from shaky hands, and thanks again to the A5 processor, all of this does not drain the battery too quickly. These improvements undoubtedly helped increase the number of ways in which this small but powerful tool is used. iPhoneography has already made its way into the realm of fine art, with countless websites devoted to showcasing inspired images that are created by devotees. Artists from a variety of backgrounds are starting to see the iPhone as much more than simply a useful piece of technology, and have begun to use it as a new medium and creative tool. The upcoming iPhone 5 is rumourerd to be thinner, have a larger screen, and a possible 3D camera.
Regardless, the amazing bonus here is the app store. Its home to hundreds of photo editing apps; many happen to be free or $0.99; others are available for a few dollars. Any imaginable editing tool, filter or color enhancer can be found. Photogene2, for example, allows you to enhance, adjust numerous colors, and crop photos. You can even adjust smudges and attempt to remove blemishes. It's easy to share to Facebook and Twitter, and you can choose to upload to Flickr or your photo stream.
My personal favorite is the iPro lens system. It comes with two lense; a wide angle and a fisheye. Both the wide-angle and the fisheye lenses use a bayonet mount to securely fasten onto the iPhone case, which is a well designed aluminum case that comes with the product. The lens are safely stored in a lense case that acts as a tripod mount, holder and storage.
Bottom line? iPhoneography addicts the world over can rejoice in the knowledge that the iPhone's popularity continues to soar, which seems to indicate that this new art form is still only in its infant stages. And an ever-growing list of photo apps are helping to fuel the fire, which has spread to become a true passion for many users.