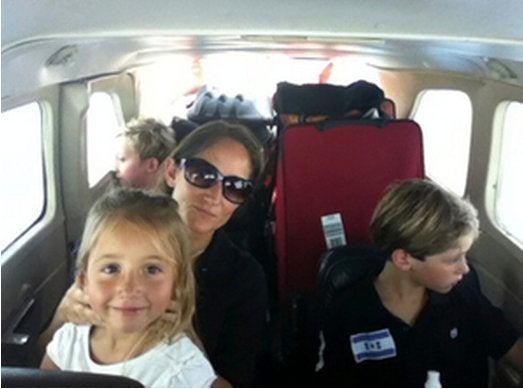 Part of the challenge of this adventure is about learning to live with much less. Specifically, how to pack five people into five bags that weigh less than fifty pounds and can fit in the tail of a six-seater Cessna 210. Clothes and toothbrushes, the things that typically stuff a suitcase, were the least of our baggage. Our biggest fashion concern was bringing the right shoes for a beach that is rugged in some places and enough bathing suits to stand up to daily use. Rashguards, bug spray and sunscreen were zipped into Ziplocs, along with the clips to rinse and hang these plastic bags for reuse. Additionally, we brought...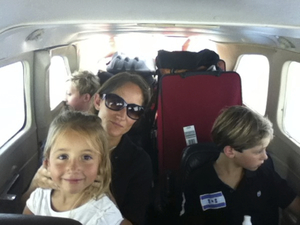 -- From Hayden and Max's Lego collection: three gallon-size bags of assorted Legos and Max's beloved Spotty #9 (with Spotty #10 on reserve, just in case);
-- Piper packed her collection of felted wool rainbow gnomes, her giraffe "Chubble" and three drawing notebooks;
-- For homeschooling: a magnetic dry erase board, a dozen workbooks, two Spanish texts, pencils, art supplies, modeling clay, beads and craft wire;
-- For our casa: three sets of sheets, mosquito netting and fifteen pounds of assorted tools;
-- For our medicine cabinet: a thorough First Aid kit (one of our neighbors can do stitches!) chloroquine and Emergen-C powder;
-- For friends on the island: water filters, prescription sunglasses and Internet routers
-- For physical fitness: yoga mats (our neighbor Andi runs Yoga Utila in town) and an inflatable exercise ball;
-- For our underwater pursuits: seven masks, four goggles and five pairs of fins (on previous trips, J has brought the kiteboarding kit and our SCUBA gear);
-- For Amigo, Lobster and Princess, the rescue dogs who live out at Coral Beach: a bag of rawhides (don't tell Sampson!);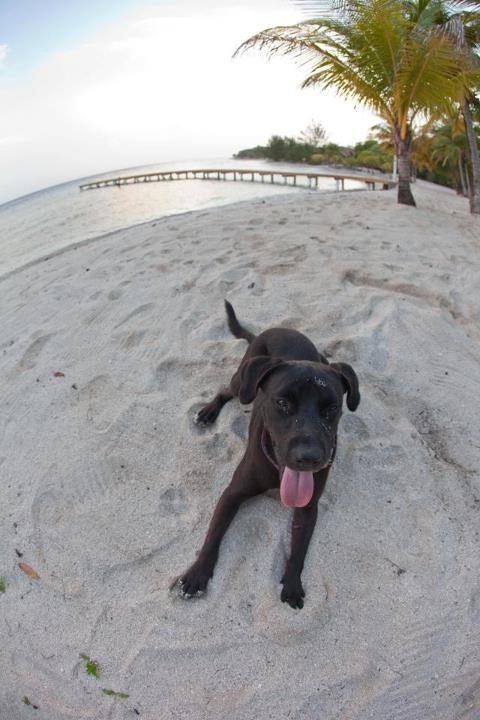 -- For our electronic connection: three laptops, two kindles, two iPhones and one iPad
-- For our first world addictions: a grinder, our cherry red Le Creuset French press and my CHI flatiron, because every so often, I might need to have good hair. (This has proven to be the most useless item so far as my hair is rarely dry!)

The Things We Left Behind:
-- Sampson, our beloved Newfoundland whose kennel would not fit through the cargo door of any flight to Honduras and is being fostered by the family of his sister;
-- Our home of seven years and a basement filled to the ceiling with things that we are beginning to wonder if we ever really needed;
-- Hardest of all, a passel of dear friends and family who are already missed.

One month into the adventure, the things I wish we had brought:
-- Canvas grocery bags, reusable glasses with straws, and OB tampons (there is enough plastic here!);
-- A hot glue gun;
-- Pure citronella, lemon and eucalyptus oils to make our own DEET-free bug repellent;
-- A dozen (or more) solar panels and a reverse osmosis water filter
-- Playmates for my boys in the 7-11 year old range (now accepting applications).