Yes you read that right, a new trendy club just opened April 26th in the Hongchao district of Shanghai, and it is named after the trendy 44th president of the United States. I happened to get myself on the VIP list for opening night, and got the inside scoop.
From the outside, the club looked quite palatial and pristine, but in no way hinted at what we were about to see after entering. You could get a clue of what the inside was like from the Obama Club logo, which has a pink woman's leg coming through the 'O' in Obama. Once inside we found similar sexual themes like the large golden engraved naked female bodies in the walls (wow that was a lot of adjectives).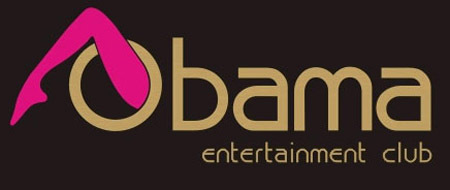 Another adjective to describe the interior of the club is 'spacious'. This was a huge merit, as there were many people there but no feeling of being cramped or crowded. It also allowed for a lot of space to dance on the designated dancing floor. This is a characteristic not commonly found in the Chinese clubs but much needed.
Almost everyone in our group appreciated the dance floor and spaciousness aspect, but many expressed distaste for the music, which was some kind of live techno/rave. I will say this if you want a hip hop grinding dance scene, Obama Club may not be the right place for you. Go to pretty much any other Club in Shanghai and you will be happy. I personally appreciated how Obama Club departed from the norm in this area. It was very unique to have the dancing area surrounded by platforms with crazy dancers in strange costumes, and a stage with live musicians playing what looked to be electric violas. And yes the music was a little weird, and 'to each his own', but we are at a club in Shanghai called 'Obama' I would not expect everything to be normal.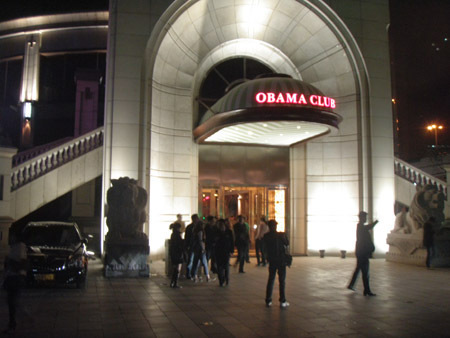 The center of gravity at Obama Club was certainly the dance floor but there was also three levels of seating circling the dance floor, to sit, chillax and watch the spectacle. Thats really the best word to define Obama Club -- a 'spectacle'. Its whimsical and mysterious, and some will certainly like it more than others. But on opening night the scene there was incredibly diverse; from old white (and sometimes drunken) expats, to trendy Chinese girls, to Israelis and Turks everyone was there!
So if you are willing to step a little bit out of your comfort zone, and regardless of your feelings of the new American president, you should definitely check out Obama Club. In the end, aside from the name the only thing Obama about this club is the 'change' it brings to clubbing in Shanghai. And whether the change that Obama the Prez or Obama the Club brings is good or bad is up to you to decide.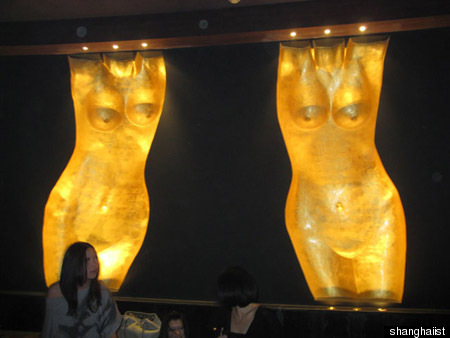 WATCH: Opening night at the club