Why is it that many artists today are still experimenting with the idea of synesthesia of the senses in performance art? The short answer is: Vasily Kandinsky. Before him, Richard Wagner gave a first hint in his opera "Tristan and Isolde" (1865): waiting in despair for his beloved Isolde for weeks on end, Tristan slowly loses his mind and cries out, "Do I hear light...?" But Vasily Kandinsky (Kandinsky being the punchy title of the upcoming must-see Kandinsky retrospective at the Guggenheim Museum opening on September 18) approached the subject in a more formal way in his article "Yellow Sound" (1912), published in the Blue Rider Almanac. He described an ambitious new stage work where light, color and sound would enhance each other in order to create perfect "synesthesia." The work was never realized, unless one insists on counting the well-intended failure at the Marymount Manhattan theatre in 1982, which lead John Rockwell to write in the New York Times "....painstaking resurrections might work better with an actual corpse to resurrect."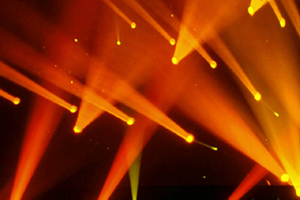 What has continued to intrigue artists of the stature of John Cage, Merce Cunningham and Mike Kelley is obviously not Kandinsky's choice of music (by his dear forgotten friend Thomas de Hartmann), but his theories, which were literally light years ahead of his time. These theories, and their resonance with modern technologies, are the starting point for Rafael Lozano-Hemmer's project "Levels of Nothingness" featuring Isabella Rossellini and commissioned by Works & Process at the Guggenheim as part of its program series "Kandinsky in Performance."
Rafael ("Rafa") Lozano-Hemmer is a young artist in his own league. Born in Mexico, where his parents once owned a nightclub, he is now a successful electronic artist, who works with ideas from architecture, technological theatre and performance. Based in Montreal with his Canadian wife and their three young children, he spends sleepless nights (because of the kids) working with his brilliant crew of "nerds" (as he likes to call them), developing new technologies for every project. His break-through came when he was chosen as the first Mexican artist to represent his country at the Venice Biennial in 2007. Since then, he has traveled around the world from Tokyo to Sydney, via Warsaw and Tate Modern in London. His work includes costly, highly sophisticated public art installations such as "Pulse Park" in Madison Square Park in 2008, where sensors detected the heart rate of people, who walked into the park, and translated them into gigantic pulsating light projections. That same technique will be used for a brand-new piece in Rafa's first solo show in NYC, at Haunch of Venison, opening on September 11: a giant heart rate-sensing chandelier.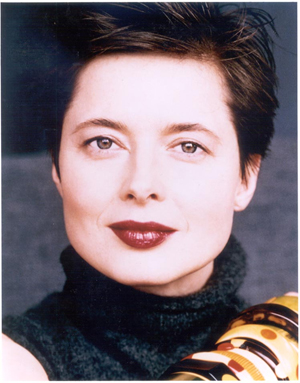 For "Levels of Nothingness," inspired by Kandinsky's "Yellow Sound," Rafa will position 40 super-duper light projectors in the intimate Peter B. Lewis Theater of the Guggenheim, surrounding the audience. A computerized microphone, activated by the inimitable voice of Isabella Rossellini (live), will pick up and analyze physical and linguistic data to control a full rig of rock-and-roll concert lights, creating an instant color show. Isabella's career is a daring Kandinsky palette of its own, from Blue Velvet, Red Riding Hood up to Green Porno and now "Yellow Sound." Just being the ultimate Classic beauty was never enough for her. She and Rafa have now teamed up to finalize a libretto for the Kandinsky performance, choosing from seminal philosophical texts on skepticism, perception and color, which have been selected by Philosopher Brian Massumi. Too high brow.....? Don't think so! "Hey, my mother is in the audience too!!" Rafa says with an irresistible smile.
Works & Process at the Guggenheim, Peter B. Lewis Theater Sept 17, 19-21 at 7.30 p.m. For more information www.worksandprocess.org