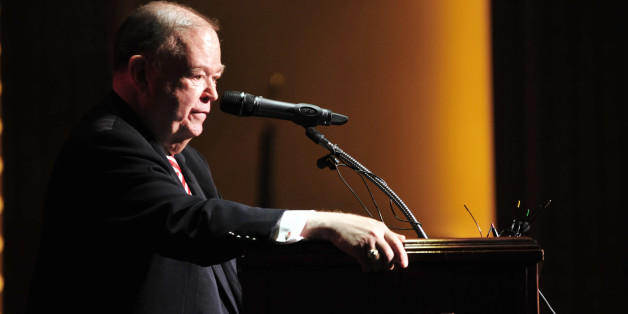 This week, I and other college presidents have watched with dismay a video in which University of Oklahoma students sang a song containing a racial slur and a reference to lynching.
This shameful video went viral just a day after many of my college's students, faculty and staff joined thousands of others in nearby Selma, Ala., to commemorate the 50th anniversary of Bloody Sunday and the struggle for voting rights. Even as participants there celebrated how far we have come in fighting racism in this country, the OU incident shows that there are many bridges left to cross.

I applaud OU President David Boren, who told the perpetrators "You're disgraceful. You have violated every principle that this university stands for."
His words should echo far and wide. There is no place in this country -- or the world -- for racial injustice or anti-Semitism, for gay-bashing or bullying in any form. Yet all seem to be alive and well on some American campuses. In the past few months, there have been reports of racist graffiti at an historically black college in Pennsylvania and a racist epithet on a birthday cake at a sorority in Maryland. Meanwhile, anti-Semitism is also growing on college campuses, with the most dramatic event occurring in February at UCLA, when the student council debated blocking a potential member because she is Jewish.
In light of these incidents, we must renew our efforts to ensure that dignity and respect be afforded to all members of our community. There should be zero tolerance on college campuses for this kind of behavior, which is too often brushed off as "kids being kids." Well, those kids will grow up to be adults -- adults who perpetuate hatred, secrecy and exclusion.
Indeed, I would argue that we in higher education have a special responsibility to provide a safe environment for students to explore their differences and learn to treat each other with fairness and decency. Our faculty and staff provide excellent models for these young people, guiding them in their daily interactions, especially on residential campuses like Birmingham-Southern's. And in those instances when we fail, the bad behavior must be called out for what it is, and the perpetrators must be punished.
Pres. Boren has vowed to set an example for the entire country on how to deal with this issue. I believe all college campuses should join him in doing the same.