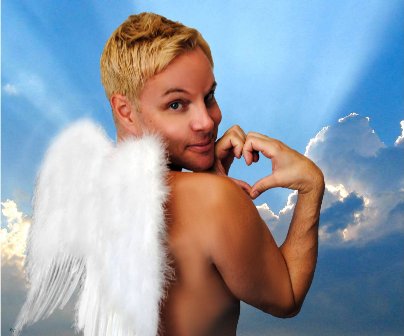 I heard the greatest statement today: "Courage is an angel that makes the difference between a good life and a great life." This is brilliant. This is exactly what I explain to my clients in my matchmaking business.
For all my matchmaking success stories, it still amazes me when two people miss a connection because they do not have the courage to overlook something that they believe the other person is lacking. Don't get me a wrong: I truly believe that there has to be chemistry and a "spark" between two people when they first meet. But what amazes me is when someone gets back to me with, "What a wonderful person, but..."
Here are my five least favorite excuses for not getting to know someone:
He is in great shape but definitely not thin enough.
She is beautiful, but she never finished college. I need someone educated.
He is losing his hair. I definitely cannot date someone bald.
We are equals on so many levels, but he doesn't have a good enough job.
He is a great guy, but I just don't like his name.
If you have ever met my husband of 22 years, you will see a guy who doesn't have the greatest fashion sense and sometimes takes too long between haircuts. But guess what? I also have some qualities that he overlooks. I am so proud that we found the courage to overcome the little things and create a great life together in which we know we have someone strong standing by us every day and walking with us through life.
The moral of my story is that as you meet your next special someone, have the courage to overlook tiny imperfections. I truly believe that in our society, too many of us overlook wonderful people in hopes that someone better might be right around the corner. Find the courage to be a little less scrutinizing, and you may just find a special angel that will help change your "good" life into a "great" life.
Your friendly neighborhood matchmaker,
Charlie