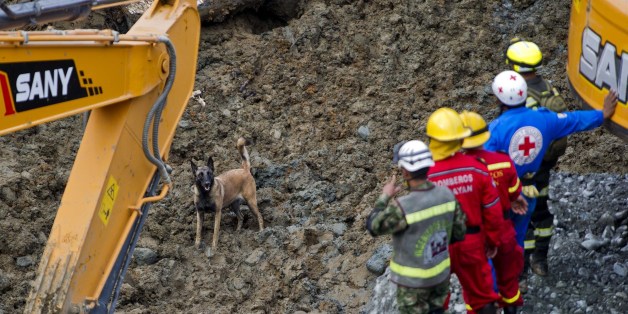 On paper, the state of rural America's economy looks pretty depressing: The U.S. Agriculture Department reports that 17.7 percent of those living in nonmetropolitan areas are poor (compared to 14.5 percent in cities).
The gloomy economic performance across rural America can be attributed to a uniqueness of rural communities that I call "shallow economies". Shallow because by their nature these fragile economies are typically supported by a single outsized industry or enterprise. When the local saw mill or the dairy shutdown or reduce headcount to stay competitive, there are no replacement jobs from other industries to pick up the slack.
As a consequence, the real and perceived lack of opportunity is fueling an out-migration from these places. In fact in many rural counties, the departure of young people and reduced birth rates equates to actual reductions in overall population. The USDA reports that rural counties lost overall population in 2010-2012.
With only 20 percent of the country's population many ask why do rural economies matter? Indeed there are several important reasons to support them:
Our rural land mass comprises 75 percent of the country;
It provides nearly all of the clean water to our urban centers;
It provides the majority of domestic energy production of all kinds;
It is the primary source of food production;
Interestingly 40 percent of America's military is staffed by individuals coming from rural America.
In a nut shell (they provide those too) the natural resources harvested and processed in rural America begin the supply chain for our overall economy and our daily lives. So think more about the breakfast cereal or eggs or milk that start your day. Think about the paper and bio-plastics and other core items that make up your daily needs to get your own work done or remodel your home. Rural America is part of and completes your personal supply chain - and it's where we go to relax and enjoy free time. It preserves wildlife. It is worth saving the people and places that make rural America important to all of us.
This makes it more important than ever for Congress to extend the New Markets Tax Credit program, a program that is stemming the flow of rural outmigration and seeding the diversification and revitalization of these economically distressed communities.
The New Markets program was enacted in 2000 as part of the Community Renewal Tax Relief Act. Since its inception, the program has delivered more than $60 billion in capital to business and revitalization projects, and this financing has created over 550,000 jobs in some of the poorest rural and urban communities in America.
New Markets Tax Credits are public-private transactions that can only occur where an economic need is evident. The tax credits create an incentive that helps target private capital at rural "fly over states" -- places like rural New England, Missouri and Arizona where traditional private capital sources pass by in pursuit of deeper urban economies where the investment options are broader and often more easily understood.
I have seen firsthand how the multiplier effect from New Markets financed projects ripples through economically distressed rural places, creating and preserving jobs.
We use it to attract investment in industries that are the traditional single-layer in a shallow economy, like modernizing the paper making process, and beyond, to transforming the paper economy by repurposing wood fiber into alternative energy production. That's happening now at projects like a wood pellet production plant in a rural South Carolina area where unemployment tops 20 percent and a at a biomass manufacturer in an impoverished Michigan community.
Of course forests also provide clean water and opportunities for recreation. These attributes can be used to diversify economies even further. The Appalachian Mountain Club used New Markets Tax Credits to develop its Maine Woods Initiative which promotes year-round recreational opportunities while sustainably maintaining the traditional use of the forests for timber products. This effort is creating a more diverse deeper economy and impetus for cash registers to ring anew with a surge in deep woods explorers.
Beyond natural resources, New Markets Tax Credits are providing lynchpin financing to build community health centers around the country. We worked on one in rural NH, in a census track the federal government had declared as "medically underserved." MidState Health Center has since become a center of excellence and a model for a subsequent facility nearby, overall contributing to the creation of scores of new and well paying jobs. That's not all -- with the health center as an anchor -- small local businesses, each with their own local work force, have sprung up to service the medical professionals and clients visiting the facility.
Congress can keep this program moving forward. With billions of dollars in applications from projects around the country, the need remains great and the opportunity to revitalize rural economies is at hand.