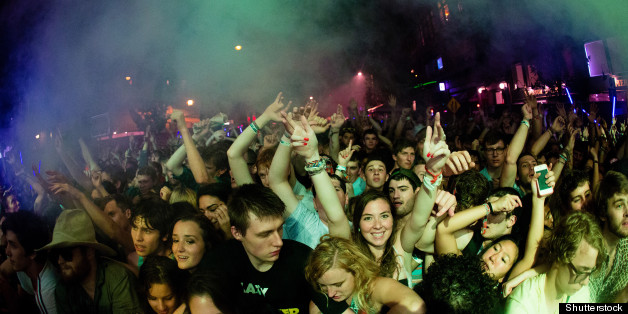 There's a new teen sensation meddling around the music industry. He's 18, and his name is Joey Bada$$. That name probably won't sound familiar if you do not keep up with the underground hip-hop scene. Joey Bada$$ is the latest rapper to emerge from the scene. His popularity and talent has him slowly sneaking into mainstream.
Joey Bada$$, whose birth name is Jo-Vaughn Virginie Scott is an 18-year-old independent rapper based out of Brooklyn, New York. He burst onto the underground rap scene when he was just 17-years-old when he was discovered by the president of Cinematic Music Group after uploading a video of him freestyling on YouTube. While he was still in high school, he formed the rap collective Progressive Era, most popularly known as "Pro Era." Since then, he's released two solo mixtapes, 1999 and Rejex, respectively. Also, on December 21, 2012, Pro Era released the P.E.E.P: The aPROcalypse mixtape. Joey Bada$$ has undoubtedly been the prince of the underground rap scene as of late. His youthful energy clashes with the maturity of his lyrics and critics, fans, and other rappers can't seem to get enough of him. He's made MTV Jams' Fab 5 list, and Complex magazine's Top 25 Rappers Under 25 list. Just last month, it was announced that Joey would be a part of XXL Magazine's 2013 Freshman Class, which is a list up and coming rappers covet to get on. He is also the creative director of Ecko Untld, helping the fashion giant design their new collection. Some of Joey's famous fans are his biggest fans -- rapper Mac Miller rushed to make a song with him. Joey is featured on "1Train" which is a song off of A$AP Rocky's latest studio album Long.Live.ASAP. Also featured on that song are rappers who were once princes of the underground rap scene, such as A$AP Rocky himself, Kendrick Lamar, Danny Brown, and Big K.R.I.T, just to name a few.
While this 18 year-old seems so busy appearing in magazines, offering his lyrical skills on a tons of different songs, and designing clothes, he still has time to do what he does best -- perform his music. Last night, I was fortunate enough to go to a Joey Bada$$ concert. The venue was a gritty place in downtown Providence, Rhode Island and the show was sold out. On the bill were other underground rap collectives like The Underachievers, Flatbush Zombies, and Joey's own, Pro Era. The audience overwhelmingly could not wait for Joey to take the stage. And when he did, he rocked. Since Joey is a teen himself, he knows what teens and adults want to see at a concert. He delivers his '90s-inspired lyrics in a conscious state, making sure the audience latches on to every word. After a few songs into his set, he said, "See that -- that was my soulful side. Now are y'all ready to go crazy?" As we all cheered, he started the next song, and led the audience in a jumping frenzy. His energy is tireless, jumping around constantly, and engaging every side of the audience. The show was simply incredible.
Other than the fact that he is set to release a studio album this summer, I don't know what the future holds for Joey Bada$$. In December 2012, it was rumored that he would sign to Jay-Z's Roc Nation. While Joey quickly dispelled those rumors, saying he wants to stay underground for a bit longer, it certainly still is a possibility. At just 18, he has been able to acquaint himself with some rap's biggest names. And if he keeps this up, Joey himself will soon be one of rap's biggest names. Now that you know who he is, keep watch for the latest music teen sensation, Joey Bada$$.