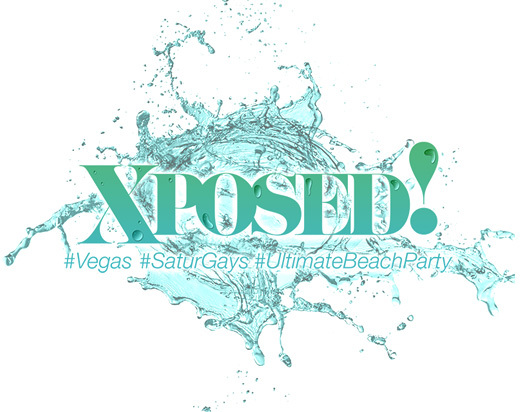 This week I talked with Fred Harmon, Chief Marketing Officer of the new Tropicana Las Vegas, about Xposed!, the LGBT "beach" party that's happening at the all-new Tropicana Beach Club every Saturday from 11 a.m. to 6 p.m. throughout the summer. I also talked with Fred about the resort's LGBT initiatives and his spin on LGBT issues. When asked about his personal commitment to LGBT civil rights, he stated:
I believe that LGBT rights are really just human rights, because I'm also part of the LGBT community and pretty passionate about the LGBT movement. I think it's more about not wanting us to be treated special but just wanting us to be treated with the same respect and privileges as everyone else. I guess you could say my personal commitment is just that it's very personal. I'm a huge supporter of the efforts for equal treatment of all individuals but especially LGBTQ individuals.
On Las Vegas being a gay destination, he added:
I think that there's a misconception about Las Vegas. I think there was a time in our history that people thought Las Vegas was LGBT-friendly just because of the amount of entertainment that was here. Quite honestly, that's not true. We've come a long way. I'm excited about Xposed! to be able to bring a mainstream venue to the LGBT community on the strip, but it's sad to me that that's actually news. We're in 2014, and we're still working towards the Las Vegas market embracing the LGBT community, and the great thing is we've taken a lot of strides. There's a lot to offer the LGBT community to come out and visit us. I think people who have visited in the past would be pleasantly surprised to know the steps that we've taken and how much more welcoming the city has become to the LGBT community.
LISTEN:
Xposed! is produced in association with L.A.-based event producer Paul Nicholls, who runs a multitude of successful weekly events, including the popular Stripper Circus franchise, with weekly parties in L.A., Las Vegas and San Diego. Partiers attending Xposed! throughout the season will enjoy festivities such as sun-kissed go-go dancers, live entertainment and the hottest DJs spinning all the latest hits while surrounded by the breathtaking waterfalls, palm trees and luxury daybeds and cabanas of the beach club.
The new Tropicana Las Vegas recently went through a $200-million transformation. The property has a new and fresh South Beach vibe, and the resort recently unveiled their breathtaking Sky Villa Suites. In addition, the Broadway hit Mamma Mia! is coming to the Tropicana Theater in May, and now with Xposed!, there are fabulous reasons to make the Tropicana Las Vegas your next LGBT destination.
For more information on the Tropicana Las Vegas, visit troplv.com.
Listen to more interviews with LGBTQ leaders, allies, and celebrities at OUTTAKE VOICES™.
Download interviews on iTunes.