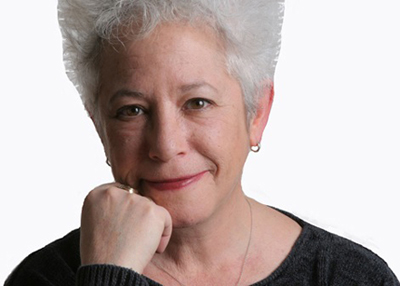 This week I talked with singer/songwriter Janis Ian about her latest Grammy nomination, in the Best Spoken Word category, for the 2012 audio version of her 2008 autobiography Society's Child. The book's title comes from her song of the same name, which she wrote when she was only 14 and which became her debut single when she was just 15. In the 1960s few adults, let alone a teenager, could have dealt with the scorn and controversy that surrounded the release of "Society's Child," which told the story of an interracial couple in an era when tempers flared at the mere mention of the idea. When I spoke with her, she explained:
The first song I had a hit with was a song called "Society's Child," about a black boy dating a white girl, and it became very controversial. Radio stations were burned down and people were fired for playing it, so it was a baptism by fire, and the book starts with that and continues until I meet my partner of now 24 years, Pat, here in Nashville. And we go through some adventures together, but at the end of the day it all works out.
"Society's Child" was ultimately inducted into the Grammy Hall of Fame.
When I asked her about her personal commitment to LGBT civil rights, she said:
[It's] the same as my commitment to any civil rights, to women's rights or children's rights. Of course, I have a different vested interest in the gay community, because I am gay, and I would certainly enjoy the tax advantages that straight people have, and the inheritance advantages, and things like social security, but I've always been a civil rights advocate across the board. That's how I was raised.
LISTEN:
Over the years Ian has shared a stage with Tom Paxton, Lou Gossett Jr., Judy Collins, Phil Ochs and a host of other singer/songwriters. In 2013 she will tour the U.S., and in the fall she will tour the UK with Tom Paxton.
In this year's Grammy nominations the Best Spoken Word category is dominated by three extremely talented and respected gay women: Janis Ian, Rachel Maddow and Ellen DeGeneres. The other nominees in the category are Bill Clinton and Michelle Obama. It is Ian's ninth Grammy nomination. In the past she's been nominated in categories ranging from jazz to folk, and she's won twice.
The 55th annual Grammy Awards will be held Feb. 10, 2013, at the Staples Center in Los Angeles and will air on CBS at 8 p.m. ET/PT.
For more information on Janis Ian, visit janisian.com.
Listen to more interviews with LGBTQ leaders, allies, and celebrities at OUTTAKE VOICES™.
Download interviews on iTunes.