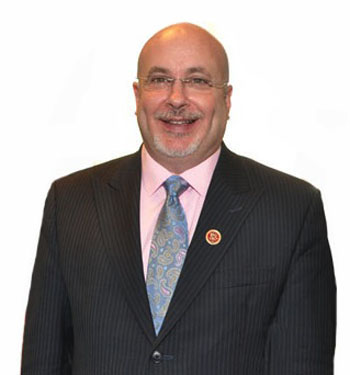 As we all waited on pins and needles for the U.S. Supreme Court to rule on the two gay marriage cases, I got an invitation to join U.S. Rep. Mark Pocan (D-Wis.) on an intimate conference call right after the decisions were announced. In this exclusive audio broadcast, Rep. Pocan, co-chair of the LGBT Equality Caucus and the only current member of Congress who is both openly gay and married (Pocan's husband Phil was recently issued a congressional spouse ID, the first ever issued to a partner of a gay member of Congress), talks with me and a few other members of the press about the historic Supreme Court decision striking down Section 3 of the Defense of Marriage Act (DOMA) and dismissing the Prop 8 case on a lack of standing.
I talked with Pocan about the future of gay marriage in this country and what Congress will do to expedite marriage equality in the 37 states that still discriminate against LGBT families. Rep. Pocan stated:
I am overjoyed that the Supreme Court has come down on the side of equality, justice and love by striking down the Defense of Marriage Act. No more will thousands of loving gay and lesbian couples see their marriage ignored by the federal government, leaving them without the protections opposite-sex married couples enjoy. With 93 million Americans now living in states that recognize gay marriages, and 58 percent of the country in favor of marriage equality, we now have the public, the courts and the Constitution on our side. I am also thrilled that by dismissing the Perry case, thousands of gay and lesbian couples and families in California can once again have their love respected under the law, and Prop 8 can once again take its rightful place in our country's history books. As we celebrate this momentous occasion, we must continue to move forward and ensure all loving couples are treated as equals. While my husband Phil and I continue to wait to have our marriage recognized by both Wisconsin and Washington, I am now more confident than ever that full marriage equality is a question not of if but when.
LISTEN:
Listen to more interviews with LGBTQ leaders, allies, and celebrities at OUTTAKE VOICES™.
Download interviews on iTunes.