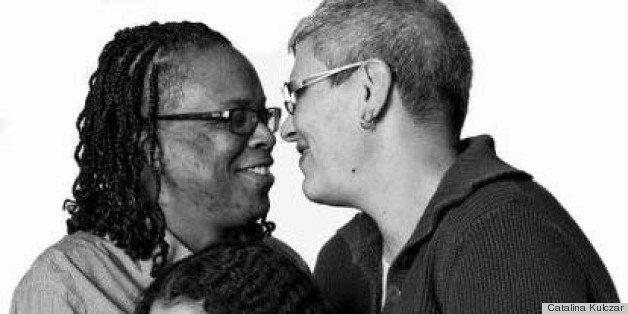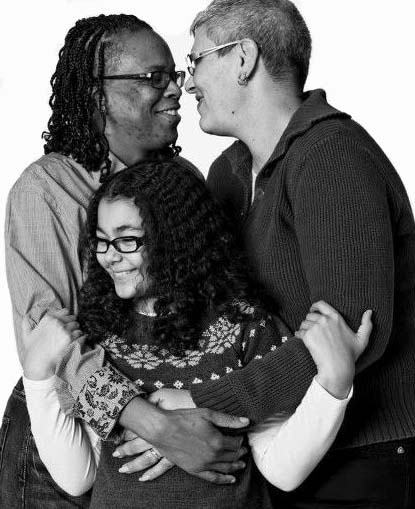 This week I talked with Cathy Marino-Thomas, the co-president of the board of Marriage Equality USA. She has worked on the issue of marriage equality since 1998, including as the executive director of Marriage Equality New York from 2005 to 2008, and as the organization's board president for six years. She speaks all over the country about the rights, privileges and obligations that protect families but can only be obtained through the right to civil marriage.
I talked with Cathy specifically about homophobia, the gay marriage cases currently before the U.S. Supreme Court and other issues facing the LGBT community. When asked about her take on the media hype surrounding NBA center Jason Collins' coming out despite the fact that tennis legends Martina Navratilova and Billy Jean King came out way back in 1981, she said:
You know, I have two minds about this. Number one: I think it's great that we make a big deal out of people coming out and living life in a truthful way no matter what walk of life they come out in. Though he does do a lot for us in that respect, it's the first time that a male professional athlete has come out and said that they were gay, and now he's going to face criticism and all that, so that's terrific. But the fact of the matter is that female professional athletes have been coming out for a long time, and the same hype and attention is not given to them. I feel that any step forward and any coming out experience is a good one. So, for the most part, it's a fabulous thing; I just feel a little slighted on behalf of all the female athletes that have been, in fact, living out lives for a long time. ... So it's two issues, Charlotte; it's coming out is always a good thing, and women are less than men, even in coming-out experiences.
LISTEN:
Cathy Marino-Thomas lives with her wife Sheila and daughter Jacqueline. Sheila and Cathy have been together for 18 years. They had a union ceremony in 1995, registered as domestic partners in the state of New York in 1996 and married in Massachusetts in 2004. Prior to working with Marriage Equality New York, Cathy spent many years as a buddy in the Gay Men's Health Crisis (GMHC) Buddy Program, visiting countless people afflicted with HIV/AIDS and assisting them with daily chores, advocacy and information. Cathy's love for her family motivates her to continue pursuing the legal right to marry.
For more information on Marriage Equality USA, visit marriageequality.org.
Listen to more interviews with LGBTQ leaders, allies, and celebrities at OUTTAKE VOICES™.
Download interviews on iTunes.
Photo by Catalina Kulczar