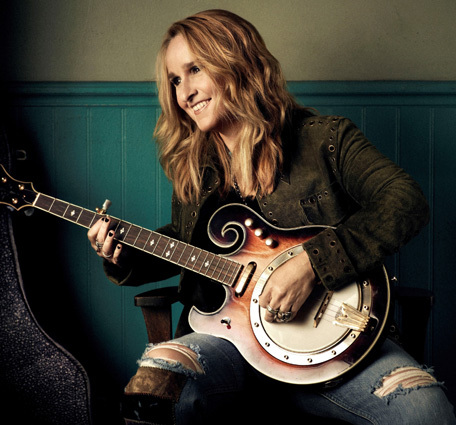 This week I talked with Melissa Etheridge, Grammy- and Oscar-winning recording artist, about making her symphony orchestra debut performing two concerts with the Boston Pops at Symphony Hall on June 12 and 13.
Dennis Alves, Director of Artistic Planning for the Boston Pops, stated, "We are honored to welcome the great singer/songwriter Melissa Etheridge here to Symphony Hall this week to collaborate with Keith Lockhart and the Boston Pops. Equally as exciting is the prospect of having perhaps the most diverse audience ever at a Boston Pops concert!"
On June 12 Etheridge, who is a Berklee College of Music alumna, will be the featured guest on Berklee Night at the Boston Pops, which is a program highlighting new collaborations between the college and the orchestra.
I talked to Etheridge about performing with the Boston Pops, her recent marriage to Linda Wallem and her spin on LGBT issues. When asked about her personal commitment to LGBT civil rights, she stated:
Well, first of all, because it represents me. I am an LGBT person, and I've met many LGBT people. There's a lot of us out there, and I've only met a small percentage of us, and it's understanding our society from a point of view, "Oh, no, we're not all the same," and that's the beauty of it. There's nobody on the outside; we are all a big, diverse bowl of soup that would be less so without any of the spices in it. I love being an LGBT citizen and living in these times. History will look back on these times as the greatest movement in LGBT civil rights, absolutely!
LISTEN:
Last December Etheridge co-founded an organization called Uprising of Love, which seeks to establish solidarity with and generate funds to support LGBT Russians. All funds raised through Uprising of Love go to the Russian Freedom Fund. Etheridge will also perform at the opening ceremonies of WorldPride 2014 in Toronto's Nathan Phillips Square on June 20. Her new album, This Is ME, is due out on Sept. 29, and the single "Take My Number" will be released this month.
For more information on Melissa Etheridge, visit melissaetheridge.com.
Listen to more interviews with LGBTQ leaders, allies, and celebrities at OUTTAKE VOICES™.
Download interviews on iTunes.