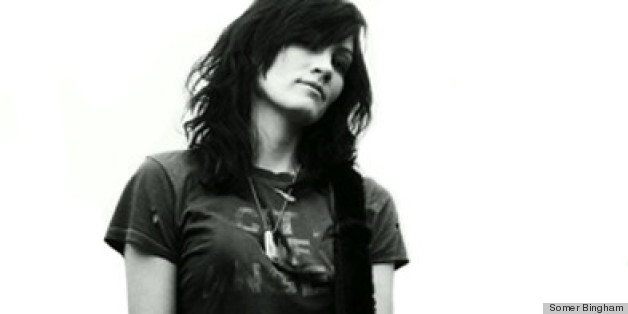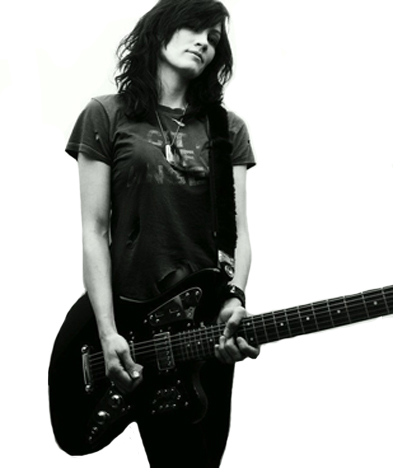 This week I talked with Somer Bingham, the punk-edged musician whom we got to know last season on Showtime's hit reality TV series The Real L Word. Somer's gutsy performance style and authenticity led to her being cast on the show, where the lesbian community got to know her as relatable and uncompromising. Showtime then chose Somer to create a weekly video blog to accompany the series, calling it Somer Fridays. After 2 million views, its success has exceeded all expectations. Now she's started a new music project, Clinical Trials, inspired by the energy of Nirvana and Patti Smith. She lives in Brooklyn, N.Y., with her wife, Donna, and their two mini-wolves.
I talked with Somer about life after The Real L Word and her spin on LGBT issues. When asked about her personal commitment to LGBT equality, Bingham stated:
I think just by being out, that's the first step that anyone can take. I happened to be on the show, which was an exposure, and saying I'm a proud, out lesbian. But I actually put on a couple of shows that were just for youth who were questioning, or who were struggling or might have been bullied. There's an organization in Long Island, called Pride for Youth, that I went to one of their charity events, and I'm going back to just hang out with the girls. I want to be exposed, and I want to be out in that way that makes other people feel less lonely.
LISTEN:
Somer and Clinical Trials will be appearing as part of the "Female-Fronted Music Takeover" night at TT the Bear's Place in Cambridge, Mass., on May 30. Nothing quite compares to a night of incredible bands led by women of rock, and for music fans who also love supporting LGBTQ artists, each band happens to include queer and lesbian-identifying members. The other bands are Sugar Bomb!, a Boston-based alternative/pop-rock band spawned from the brain of frontwoman Kat Hamilton; the blues-influenced grunge band Slothrust; and Licious, largely inspired by Fiona Apple, Regina Spektor and Portishead.
For more information on Clinical Trials, visit clinicaltrialsmusic.com.
Listen to more interviews with LGBTQ leaders, allies, and celebrities at OUTTAKE VOICES™.
Download interviews on iTunes.