1.6 million students are graduating from college in 2014 alone, and I am one of them! I have been advised that programming skills are a must in this tough economy, especially for someone like me who is interested in tech startups. Sure, it is empowering to know how to build, from scratch, a webapp that helps people but it is very necessary for businesses to have good people to market, sell and hire smartly as well. Coding is fun, but I know that my highest aptitude and interest lie in growth strategy and sales. Several other friends are in the same boat, and we feel obligated to spend thousands of dollars into programming bootcamps to master Ruby on Rails.
I further investigated the issue by interviewing few startups on the East Coast. Let me share advice from two of these enterprises: Proof Pilot (in post 1/2) and Adverse Events Inc.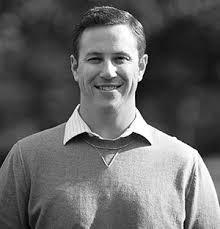 Jim Davis, Executive Vice President at AdverseEvents
Q: What roles at your startup are open to recent college graduates that do not require them to know programming?
JD: A great role that we look at recent college graduates for are Sales Development Representatives (SDR)'s. SDR's are responsible for helping build the early stages of the sales pipeline by contacting and qualifying prospective clients, and getting them in front of our quota carrying Business Development Managers (BDM's). The SDR role serves as a great way to build sales skills in line with our company's process, educate on industry and product, and ultimately train them to become BDM's. To use a baseball analogy, kind of a like a sales farm team.
Q: What advice would you give to students to be better prepared for Sales or Biz dev or other jobs?
JD: Relax. Finding a sales job, especially without experience is not going to be easy, but don't get uptight or nervous in interviews. Confidence without cockiness is key. Make me believe that you are the right person for this job and that you will be a top performer. Also, show me that you understand what a professional work environment is like, and that you won't need hand holding. I always ask people to send me a calendar invite for the first phone screen. You'd be surprised how many people have no clue how to do that!
Q: Would you recommend that they learn the basics of coding no matter what kind of position they are interested in?
JD: I don't expect my BD people to know how to code, but I do expect them to be technically literate. A basic understanding database structure and the underlying ideas of big data are a plus, but I don't expect anybody to actually know how to do it. A basic healthcare industry/concepts understanding is more important for me, but again not necessary for the right person.
Q: How do you go about your recruitment process?
JD: I have started to use HireArt, a start-up recruitment-as-a-service firm. They save me a lot of time weeding through candidates and seem to find the right kind of people.
Q: What do you look for in candidates? What makes certain applicants stand out: in terms of resume/Linkedin profile as well the phone/in-person interview?
JD: Questions/questions/questions... especially for new grads. Show me that you know what questions to ask to make sure you are a fit for my company. Also, I can tell a lot about the candidate by the types of questions they ask. If they ask questions that are clearly geared towards a much bigger company that we are, or generic, I can tell right away that 1) they didn't do their research, or 2) they don't understand what a start-up is all about, or 3) really don't care about our company - they just want a job. Since questioning is one of the biggest parts of the sales process, it is a great way to key in on who will be able to perform.
Q: Please do share a bit about how got involved with AdverseEvents, and any other advice that you may have for us.

JD: AdverseEvents is an informatics company focused on reducing costs and improving outcomes from drug side effects. We provide a software-as-a-solution (SaaS) offering called AdverseEvents Explorer. Our target markets are health plans, payers, providers, and systems. I began working with our Co-Founders at their previous start-up, Sagient Research (also data and analytics software- sold to Informa, Plc in 2012) back in 2004 in a BD capacity and helped grow the business substantially. It was great to be part of not only the company's revenue generating success, but also product development, and overall strategy. Being at a start-up allows you to touch so many different aspects of the business and truly make an impact.
My advice to folks looking to get into the start up scene: Don't get into it because it's a "scene". Its not glamorous. Get into a start up because you are passionate about a product, an industry, or an idea, and like the concept of working really really hard.