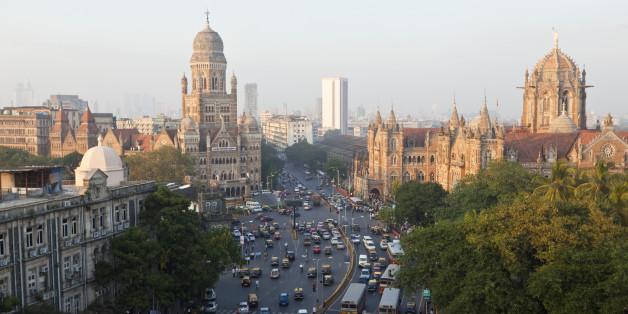 After his MD, my father moved from his hometown Jaipur to bustling Mumbai to become a nationally recognized cardiologist. The glamour, the independence, and the plethora of options in this city of opportunities enticed him, and he became a Mumbaikar. Time and time again, he thinks about going back home to Jaipur to start his own cardiac center, but he knows that there is no going back now. My mother and my brother cannot conceive living in any other part of the world but Mumbai, and I think, so does my father. Though, Jaipur will always be his idea of home.
Four and a half years ago, I came to the U.S. for college. The plan was to come back home to India after graduation and serve my country, but the more time I spend in the U.S., the more I find my home here. Just like my father sought national recognition as a cardiologist, I seek international recognition as an entrepreneur. Here, I have access to incredible mentors and opportunities, and it is gratifying to have developed a family here with people who don't share my skin color or religion or nationality. For example, I visit Professor Huey and his wife in Virginia for Thanksgiving; I call them Grandpa and Granny, and they keep a guest room for me to visit whenever I want. Similarly, I have a Bangladeshi family in New York. I was a paying guest at their house one summer during an internship, and from the very first day, they became my very own. I can't forget the Van Roden brothers from Pennsylvania. Bret taught me to taste wine, Tyler taught me to vacuum and cook, and Chad taught me some sailing on his charter boat in the caribbean.
It is very liberating to identify as a global citizen. Yet, there are times when I'll be at a restaurant with friends or in a conference room with work colleagues, and feel completely lonely, and wonder if I belong here. My heart beats faster when I spot the Indian tricolor flag, only Indian music touches my soul, and I feel completely at home when I occasionally eat Indian food here in Chicago. I can now better understand why Jaipur is the eternal home for my father, even though he has chosen to be in Mumbai. Back in the day, he probably went through a larger culture shock in Mumbai than what I experienced in the U.S., and he probably associates Jaipur with his best childhood memories, when his parents were alive, when he was carefree, protected and felt at home.
I am 22, and my American friends have started asking me if my parents will arrange my marriage. I had been very oblivious to dating, but I have started thinking about what kind of a man I would want to be with. I want to sail around the world, summit tallest mountains, and learn all the languages. It would be nice to share these experiences with a self-assured, adventurous and ambitious companion who will bring out the best in me, and let me bring out the best in him. His nationality or race wouldn't matter to me or my parents, but he must respect Indian values and sensibilities. I am lucky that I have the privilege to choose my identity, my lifestyle, a significant other, and my home.
For each one of us, self-discovery is a lifelong process, and we are together in this coming of age story that life is. Some South Asian American friends have generously shared their personal stories on being a desi in America. With every story, I got a step closer to understanding myself and what I seek in life, and I hope that these narratives will resonate with you, too.
This blog post is part of a series produced by The Huffington Post in conjunction with the launch of HuffPost India (December 8, 2014). To read all posts in the series, visit here.