Julia Kurnia is the founder of Zidisha, the world's first person-to-person lending platform to connect lenders and borrowers across international borders without going through intermediary banks. She's passionate about using the internet to overcome geographic barriers in the most marginalized places on earth.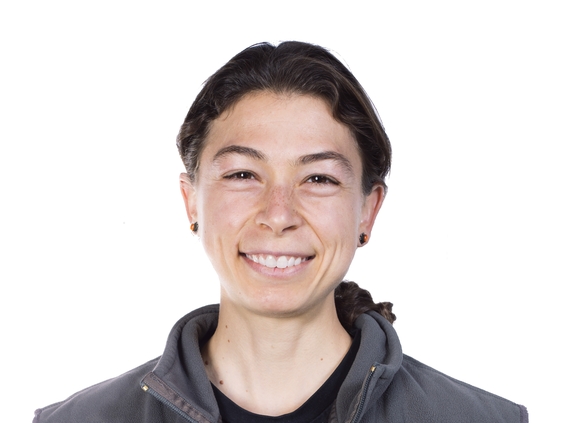 What does entrepreneurship mean to you, and what underlying characteristics do you see in successful entrepreneurs?
I think the popular image of entrepreneurs as creative geniuses is misleading. For sure, entrepreneurs think outside the box, but most people with a basic expertise in a given industry can come up with worthwhile ideas for improving it. What makes entrepreneurs different is a willingness to put in the hard work and sacrifices to make those ideas a reality. You need to be incredibly self-disciplined and stick to your purpose, day after day for years with little immediate return, in order to make an entrepreneurial idea reality. The original idea is just a small part of what makes entrepreneurs successful.
What are you most proud of in your professional career?
I was always passionate about microfinance - small loans that make it possible for low-income people in developing countries to overcome the poverty trap and invest meaningfully in their goals. In the microfinance industry, the elephant in the room is the high interest rates - upwards of 40% - that the borrowers typically pay to cover administrative costs.
Traditional microlenders assume that borrowers need a lot of hand-holding and supervision by loan officers in order to benefit from or repay loans reliably - so they institute things like required meetings and loan officer visits to people's homes, which are very expensive in relation to the small loan amounts. As a result, you have the world's poorest people paying the world's highest cost for loans.
The focus of my career has been disrupting this paradigm. In 2009 I started Zidisha, a person-to-person microlending community that bypasses local banks and loan officers to connect internet-savvy microfinance borrowers directly with individual lenders worldwide. Eliminating the local bank infrastructure reduces the cost of the loans to just 5%. This makes it much easier for borrowers to profit from the investments they make with the loans.
If you could do something over in your life, what would it be?
I would have learned to program websites from an early age. Zidisha is a technology innovation, but I wasn't a technical founder - I had a more traditional background in nonprofit and international development work. I hired freelancers to build the early versions of our website, and we ended up with a codebase that couldn't scale.
A lucky break came in 2014, when we became one of the first nonprofits to be accepted into Y Combinator. Thanks to YC, we became less like a traditional nonprofit and more like a tech startup. I learned to program, and we hired a team of expert engineers to rewrite the Zidisha website. This unlocked more substantial growth.
Tell us about an instance where you had to go against the flow to realize your goal.
Y Combinator requires founders to move to the San Francisco Bay area for three months to participate in the incubator program. I lived in Virginia at the time with my husband and two-year-old son. My husband couldn't leave his work in Virginia, so I ended up going to California with just our two-year-old for the three months of Y Combinator. It was really hard to find short-term housing in the Bay Area that would accept a toddler, so my two-year-old and I ended up sharing an AirBnb bunk bed for the three months of YC. That was probably one of the hardest decisions I've made.
You're a solo female founder, and lived out of an AirBnb bunk bed with your two-year-old son while taking your P2P microlending nonprofit through YC. What was that like?
Founding a startup isn't great for work-life balance - you are "on duty" 24/7 and the work hours needed to get a startup off the ground are both long and unpredictable. It's hard, though not impossible, to do a startup while raising a family. I now have two kids, one of whom is homeschooling. To make it work, I've eliminated most social engagements and personal hobbies, and spend most of my time either working with Zidisha or taking care of my family.
What drives you? How do you measure success for yourself?
I'm inspired by the achievements of Zidisha entrepreneurs. For example, Duncan Chege in Kenya started an affordable IT school in a Nairobi slum, where many young adults worked as day laborers at a nearby airport. Duncan couldn't get a bank loan, so he used his savings to start the school with just two computers. Demand was so strong that the computers were being used, two students to a machine, throughout the day and night. The IT skills the students gained there qualified them for better-paying professional jobs at the airport - a major step up from the casual day labor they were doing previously. Zidisha lenders invested in Duncan's IT school, advancing the capital he needed to add several more computers. This multiplied the school's capacity, allowing Duncan to serve many more students. I see stories like this every day, and feel incredibly lucky to play a role in the community that makes them possible.
If you were to give advice to your 22 year old self, what would it be?

If you know something is worthwhile, don't wait - start on it today. However imperfect your efforts are, as long as you keep learning and improving, they will get you closer to your goal.