Brittany Hodak is the co-founder of ZinePak, an entertainment startup that helps celebrities and brands better engage with their superfans. She has been named to Advertising Age's 40 Under 40 list, Inc. Magazine's 35 Under 35 list, and Billboard Magazine's 30 Under 30 list. She won a Stevie Award for Young Female Entrepreneur of the Year, was profiled in Wall Street Journal's Startup of the Year documentary series, and received an Empact100 Award at the United Nations. She holds an M.S. in Marketing from CUNY Baruch's Zicklin School of Business and a B.A. from the University of Central Arkansas.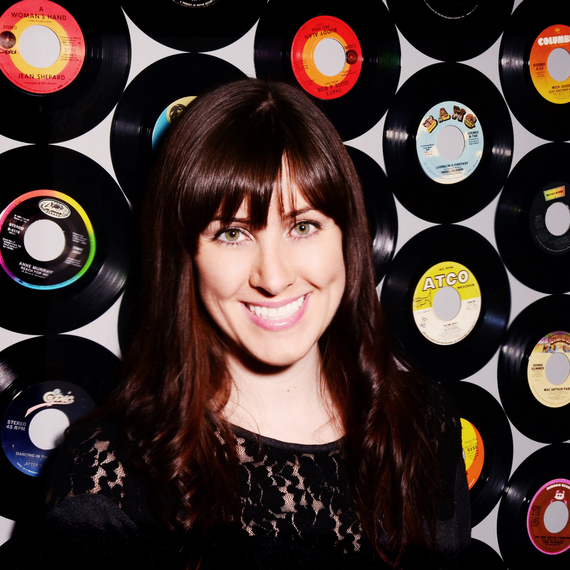 Brittany Hodak (Courtesy of ZinePak)
What does entrepreneurship mean to you, and what makes for a successful entrepreneur?
BH: To me, entrepreneurship means freedom. Although the risks of pursuing entrepreneurship can be high, the reward is ultimately freedom. The freedom to decide what to do and when and where to do it. This is the reason most people can never go to back to a "normal" 9-to-5 after being bitten by the entrepreneurial bug. I think it takes a certain degree of fearlessness to be a successful entrepreneur, because there are LOTS of unknown. Also, all of the best entrepreneurs I know are very competitive. They want to win at everything, and will find lots of creative ways to do so!
What are you most proud of in your professional career?
BH: Only 1.8% of women-owned businesses ever reach the $1 million mark (according to data from American Express), so one of my proudest career moments was reaching this important milestone less than one year after founding ZinePak. To surpass that $1 million revenue mark--especially as a self-funded company--was a really great feeling. Beyond that first year, I'm very proud of the company ZinePak has grown into. We make 100% of our products in the United States, we source our materials almost exclusively from other small business owners, and we only take on clients we truly want to work with.
If you could do something over in your life, what would it be?
BH: My co-founder and I didn't hire employees for almost two years into the life cycle of our startup, which in retrospect was way too late. As a result of this, I spent the first 24 months working virtually around the clock, because it was critical to advancing the business. My norm was 16 hours a day, 7 days a week. As a result, I missed a lot of time with family and friends. Sometimes it can take something tragic happening to make you realize that your priorities are wrong. 18 months after ZinePak's launch, my dad died suddenly. Although he was my hero and the two of us were very close, I spent a lot of time thinking about all of the times I could have called or visited in the previous months when ZinePak had kept me "too busy" to do so. If I had it to do over again, I would spend that time very differently.
Tell us about an instance where you had to go against the flow to realize your goal.
BH: Like most successful entrepreneurs I know, I probably "go against the flow" every day! One of my dad's favorite sayings was "it's easier to get forgiveness than permission." This is true of a lot of things, but certainly true of entrepreneurship! If you aren't getting your hand slapped on a regular basis, you probably aren't pushing hard enough. Another good saying is "Never accept 'no' for an answer from someone without the authority to tell you 'yes.'" In a lot of situations, the correct protocol for getting a deal done is to start with a manager or director and let things move up the chain over time. As a startup CEO, you've got to go against that norm and start at the top with C-level executives whenever you can to get things done quickly.
What trend do you predict happening in the music industry in the coming years?
BH: Although streaming and digital music have changed consumer music purchasing habits, interest in and consumption of music is at an all-time high. As people continue to move away from the idea of "owning" music and become more comfortable with on-demand streaming and subscription models, physical music packaging will grow more elaborate and be geared toward superfans. Superfans for any given artist will make up larger and larger percentages of purchases for that artist, as more casual fans will move almost exclusively toward streaming. Most sales to these superfans will be through fan clubs, speciality web stores, direct-to-consumer offerings online, and at concerts, offering several tiers and pricing options for each release.
How is ZinePak evolving as a result of that trend?
BH: When I started ZinePak, it was to address one very specific issue: the decline of physical CD sales at Walmart stores. I envisioned a configuration that added value to a CD by pairing it with things that couldn't be downloaded (namely, merchandise items and a magazine). Now, we're addressing LOTS of issues, all around fan engagement. Our clients have tasked us with everything from helping launch fan clubs to making meet-and-greets more engaging to reimagining what a concert ticket could be. Those are all really exciting challenges which have led us to create dozens of awesome products, all geared at getting superfans closer to the entertainers they love most. Now, we frame every opportunity as, "What can we do to elevate this experience for fans?"
If you were to give advice to your 22-year-old self, what would it be?
BH: I would tell myself at 22 not to be afraid to challenge authority, and not to tolerate disrespect just because it's coming from someone senior than you. Looking back at my early career, I dealt with a LOT of disrespect and harassment. Although I didn't know any better at the time, there is ZERO excuse for anyone making inappropriate comments or actions in today's workplace society.
Follow Brittany Hodak at @BrittanyHodak, and check out the other interviews in Going Against the Flow series at http://www.huffingtonpost.com/charu-sharma/ or thestartupsutra.com.