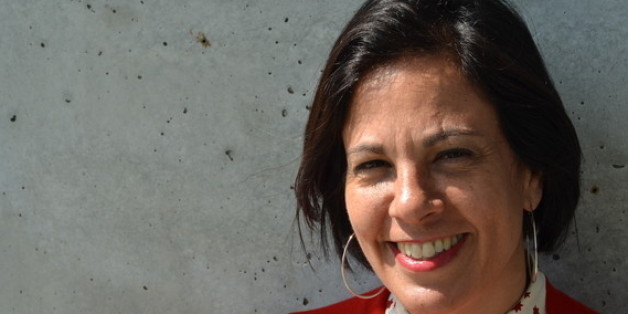 Joanne Wilson is a master of several trades. A hotshot angel investor, a prominent thought leader in the startup community, an advocate for women in tech, a foodie and The Gotham Gal, Joanne lives in New York with her husband Fred Wilson and three kids.
What does entrepreneurship mean to you, and what underlying characteristics have you seen in successful entrepreneurs?
JW: Entrepreneurship comes from within and that is why there are so many serial entrepreneurs. There is a fire in their belly, a passion for what they do, the ability to make decisions and if they don't work, to make another decision, listen to the market and manage a group of people to move the company forward. Most of them have creative product minds; the business part can be learned.
What are you most proud of in your professional career? If you could do something over in your life, what would it be?
JW: What I am most proud of is that I have had several careers and have been able to take that history to essentially reinvent myself in the career that I have now. By doing that, I have been able to fill my work brain with my desire to spend time being present in my kids lives as they grew up.
Tell us about an instance where you had to go against the flow to realize your goal.
JW: I have been going against the flow as long as I can remember. Not very good at structure and authority. When I chaired MOUSE, I thought like a profit person, not a non-profit person, and it upset a lot of people, but in the end I think that was the key to the success it has today.
What or who were you major sources of inspirations in your childhood or early professional career that helped you become a risk taker?
JW: I have always been a risk-taker. I have also always been business-driven. At 3 years old, our dog had puppies and I put them under a crib in the front yard and sold lemonade with them. At 8 I put on a concert in the backyard and charged people in the neighborhood to come see my perform. I was god awful, but I did make a nice chunk of cash for my one-time performance. Failure never bothered me. I would just get up and try something else. I have been like that since I came out of the womb.
LinkedIn style -- If you were to give advice to your 22-old-self, what would it be?
JW: My advice to all 22-year-olds is follow your heart. It takes time to find your path, and that is OK. Everything you do is part of a life long education, and the dots always connect. Something you did at 22 that you hated might be one of the best learning experiences you have. Pursue the area you want to be in. These days, it is hard to figure out where work ends and your personal life begins. It is a blend, so being in something you don't like should go under the category life is too short. Figure out how to get up everyday and enjoy what you do. It might take some time but make that your path and you will get there.
Follow Joanne Wilson at @thegothamgal, and check out the other interviews in Going Against the Flow series at http://www.huffingtonpost.com/charu-sharma/ or thestartupsutra.com.