Travelers commonly associate Texas with cattle ranches, but the state has more to offer. For me, Canyon of the Eagles, near Austin, was a revelation: Here were elegant, winding trails, wild animals and wildflowers.
The air was thick with the sound of crickets -- a noise foreign to a metropolitan girl like me more accustomed to the sudden blare of fire engines and the bicycle bells of impatient delivery boys. For the first time in months I felt I could clearly see the stars in the sky.
The phrase "Nature Park" didn't quite register because I was expecting a clichéd Texan cattle ranch with a few plants thrown here and there for good measure. Canyon of the Eagles surprised me with its hilly terrain, unparalleled views of the Colorado River and Lake Buchanan and rustic cabins each outfitted with a deck where two rocking chairs lazed.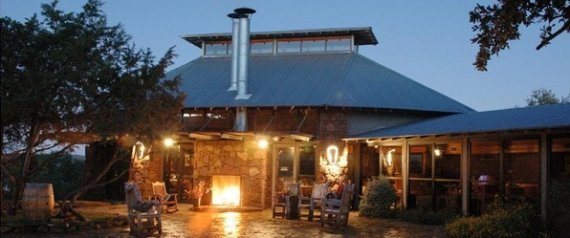 It was April, and the eagles had already migrated North though a few condors circled overhead. One of the few nature park resorts in the Lone Star state that stay true to a rustic atmosphere with modern comforts, this is a beautiful off-the-beaten-path retreat for travelers who love the outdoors.
My country-style cabin (one of 62 on the property) was just as I hoped it would be. Nothing too frilly or fancy, but roomy with comfortable beds and spacious window seats. The real priceless room accessory was a beautiful view of Lake Buchanan, which was ten feet below the levels it should ideally be because of the severe Texas drought. I thought, you don't have to break the bank or travel to Banff National Park in Canada to experience such a connection with the outdoors.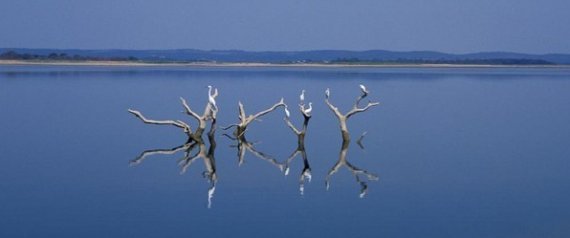 Activities at the Nature Park
It's hard to remain bored or complacent here, although reading that novel from cover to cover and sipping a fine glass of Ed's Smooth Red from the neighboring Fall Creek Vineyards is more than possible. This is a place perfect for those who love their nature walks; the winding roads that are part of the preserve are flanked by persimmon trees (butterflies love these), and if you visit during spring, the carpet of blue bonnets dancing in the wind will take your breath away.
Fishing
For those who love their hook and bait, Lake Buchanan offers a consistent supply of fish from trout and bass, freshly supplied courtesy of the local hatcheries. There's no fishing "dry spell." Dangle your legs off a pier overlooking the lake and coming back to a glass of wine at "The Overlook" Restaurant.
Eagle Eye Observatory
For me, the highlight of the Canyon of the Eagles was my visit to the Eagle Eye Observatory, which is a sliver of a building located on a hill. Relax and check out constellations like Betelgeuse close up and receive a passionate astronomy lesson in the process. Operated by Ron Carmen and professionals from the Austin Astronomical Society.
Vanishing Texas River Cruise
When I visited Canyon of the Eagles, Texas was facing a severe drought, but that did not prevent us from taking a leisure Vanishing Texas River cruise. The visionary of Ed Low who saw the beauty and elegance of taking a cruise on the Colorado River and the bulging part of Lake Buchanan, this cruise journeys past vineyards, waterfalls and White Bluffs once inhabited by American Indians. As eagle season is in full swing, you can take photographs or zoom in with your binoculars on the boat's deck. Pelicans and osprey also abound. Low's vision of showing guests "the interesting history and scenic beauty" of the area delights hundreds of visitors each year. For reservations, call 800/4-RIVER-4 (800/474-8374).
Vineyards
Lone Star State has more than 300 vineyards and Texas Hill Country offers a polished crop of brilliant and worthy wines. One noteworthy newcomer is Perissos Vineyard and Winery (512-820-2950) which is barely two years old and produces one of the finest Malbecs I have ever tasted (a softer variety than the traditional spicy Argentinian variety. The stately Fall Creek Vineyards (325-379-5361) yields a worthy bottle of Tempranillo ("Salt Lick Vineyards" Texas Hill Country, 2009), a grape much lauded in the Hill Country area. This bottle is available only at the vineyards and select restaurants because of the demand. Both vineyards ship out of state.