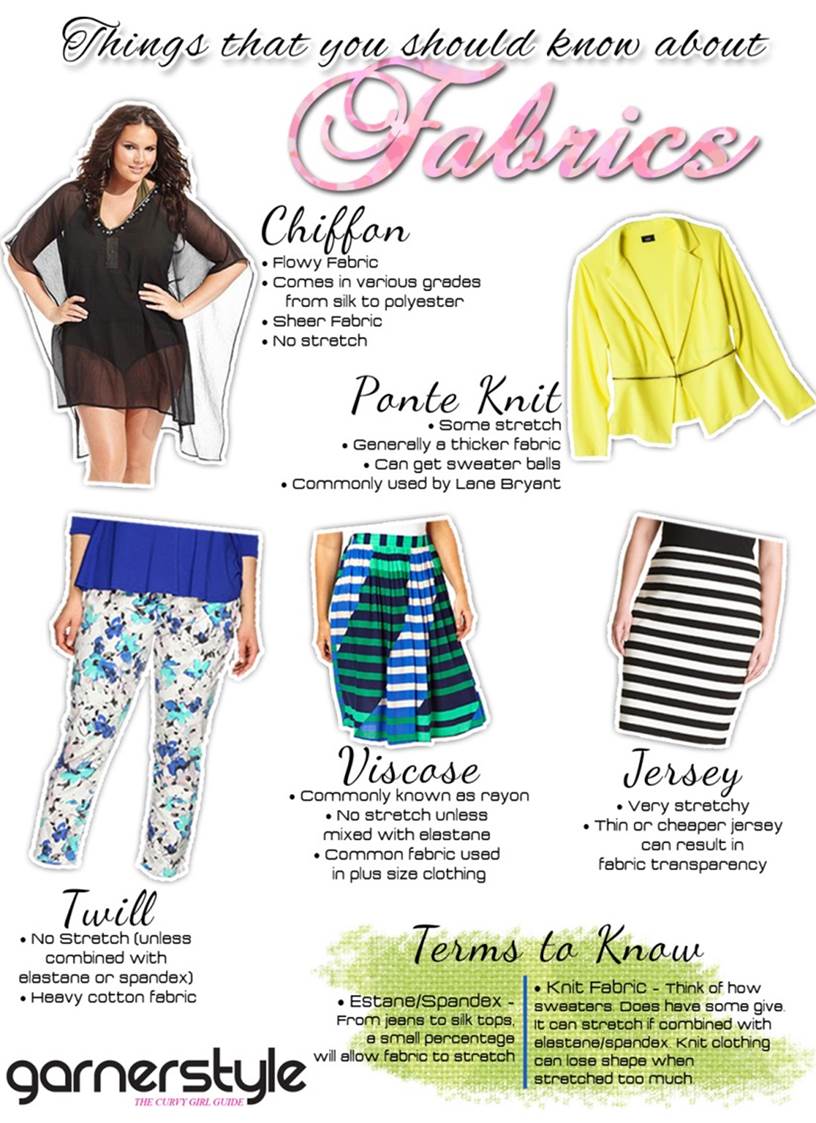 Pieces above: Twill Pants, Viscose Skirt, Jersey Skirt, Ponte Knit Jacket, Chiffon Swim Cover
Most shopping for plus size is done online and I wanted to give a quick fabric guide on commonly used fabrics in plus size clothing. One of my personal tips for successful online shopping is to know your fabrics. Knowledge of fabrics will allow you to gauge the fit of a garment, allow you to pick the best size, and give you a good idea on what you will be getting in the mail. Remember to always read the fabric content of garment before purchasing. Sometimes we get so excited about the garment that we forget to inform ourselves on what we are actually buying.
I've done it myself. Another important note is that generally the more expensive the garment the nicer and often heavier/thicker quality of the fabric. I love a great deal like anyone else, but always check that tag for the original price. A garment that was originally priced at $110 as opposed to $30 is generally going to have better fabric. No matter what you get it on sale for, you always want to get the one with the highest original price. Be sure to bookmark this guide for future reference. I plan to do a series on mastering online shopping.