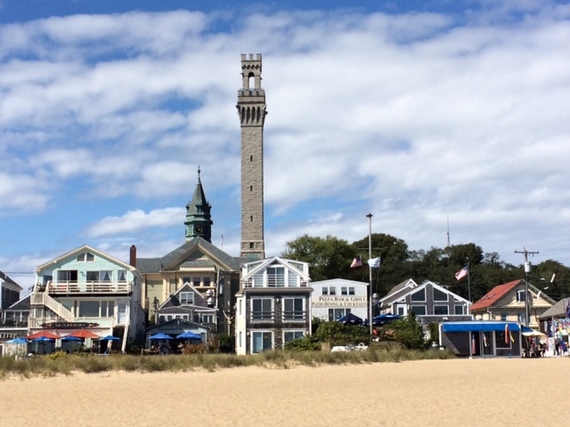 Provincetown in September: Beware Paradise

"Please keep door closed. 'Beware Paradise,'" read the sign to the sun deck in our rented apartment on Winthrop Street.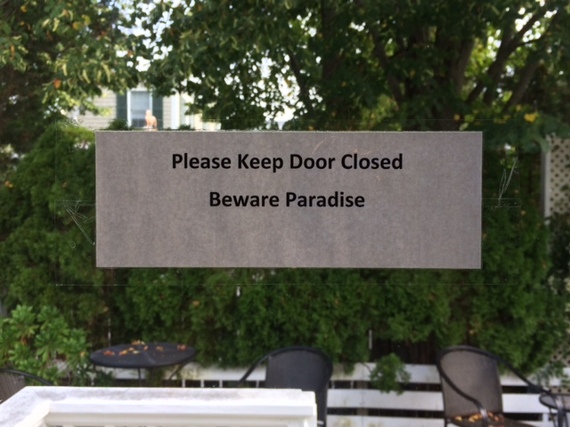 Was there a wild plant called "paradise" that was to be avoided? Was this a joke from the Dyer's House innkeepers? I have no idea, but nothing has ever struck me as so true as that little sign.
Provincetown, Massachusetts, known affectionately as "P-town" is a magical sea village. The six- to eight-hour drive from New York City to the farthest tip of Cape Cod can feel like driving to the end of the world. But during that last stretch past the cottages of Truro, I always feel as though I am going home.

Approaching Provincetown is entering Shangri-La.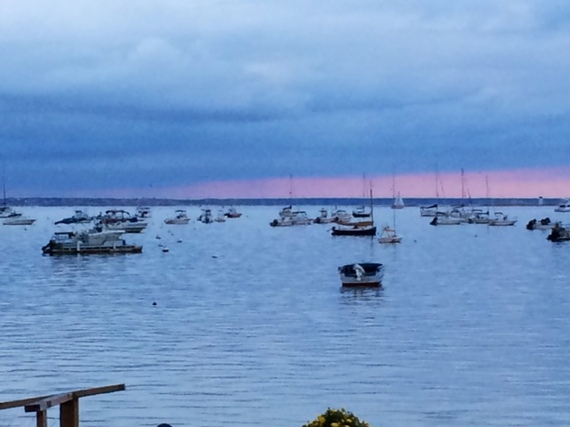 The gorgeous beauty of the bay, the pull of the nearby ocean, artists painting on easels along the street or the beach, gay people, straight people, writers, whale-watchers, beachcombers, drag queens, blue-haired old ladies, now legally married gay couples and happy children licking ice cream cones - anyone who wants to create, escape or embrace life can find solace here.

I first visited P-town in 1991 and fell in love immediately. I've come every year since to rejuvenate my artist's soul.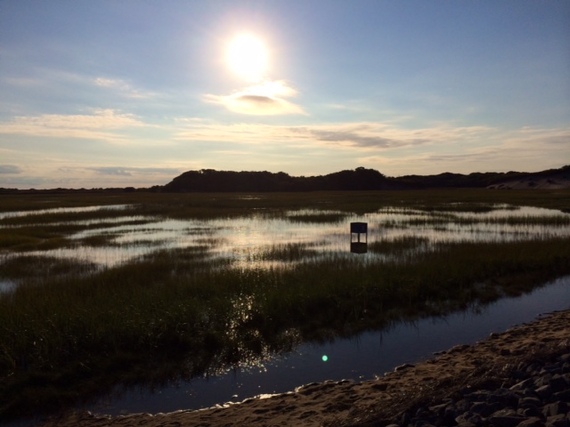 In the peak summer months, everyone is on adrenaline, everywhere is a party. The streets are crammed, bikes whizzing by, there is a long line for everything and anything - fish and chips, ice cream, Portuguese breads and homemade fudge.
But I come to paint haunting Provincetown Bay, especially at the miraculous moment just as the day ends when a ghostly and brilliant white light illuminates all the boats.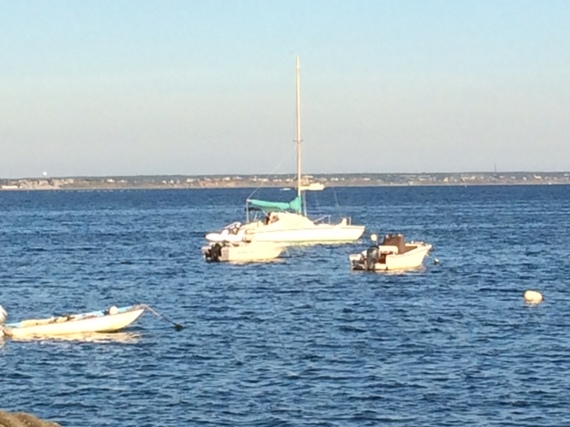 I come here to tape radio shows for the local community radio station WOMR and WFMR. It's a love fest of folks who remember when radio really meant something in people's lives. Where else can you hear classical, jazz, soul, bluegrass, rock, opera, politics and even spoken word from a little vixen named Rossi.

I come here to write like mad. One step into town, and it's like pages are flying out of me. Maybe it's being in the company of greatness.

The last few summers, I stayed at an uber-rustic artists' wharf called "Poor Richard's Landing," run by two of the town's bests hostesses: Sarah and Dianne.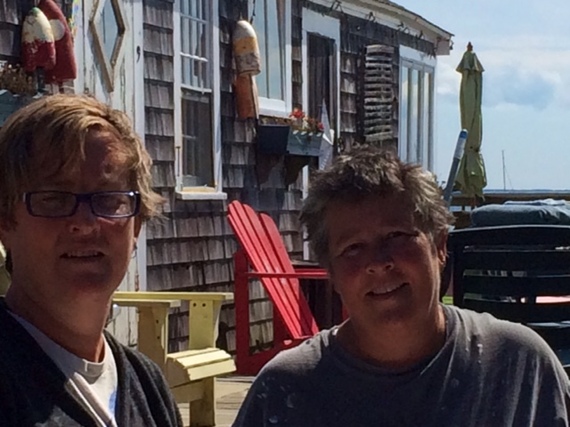 Not only do you get a place to stay right on the water, you also get invited to communal barbecues and for a lethal glass or three of Sarah's signature drink, the Dark and Stormy. The place feels as though you have stepped back in time. I half expect to see former resident Tennessee Williams on the deck as the Poor Richard's crowd pondered the bay together. On my last visit, I was serenaded by the proprietress, a dazzling local celebrity 94-year-old artist, dancer and cabaret artist Ilona Royce-Smithkin.
I used to see Norman Mailer walking down the street all the time. John Waters pedaling up and down on his bicycle. Michael Cunningham at the gym. This is, after all, the town that gave birth to American theater, with the help of Eugene O'Neill and the Provincetown Players.
Some of the world's greatest artists have called this home - Charles Hawthorne, Henry Hensche, Hans Hofmann and Robert Motherwell, to name a few. A quick step into PAAM the Provincetown Art Association Museum, having its 100 year anniversary and you will be surrounded by generations of Provincetown artists.
So I come for the art, and yes, also for the beach - the bay beach for a lowtide walk all the way to Truro, and Herring Cove beach for a dip in the ocean.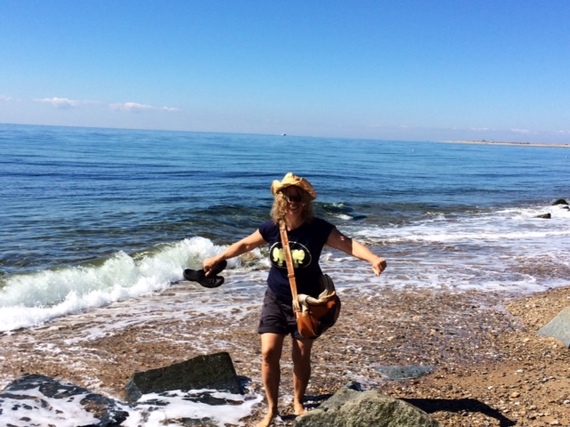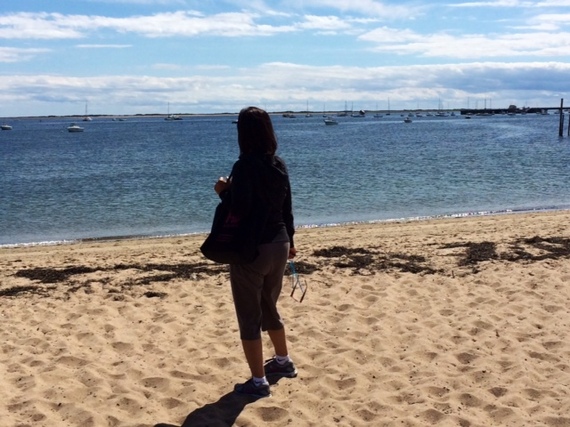 September is my favorite month in P-town. It's still warm enough to walk the beach, and busy enough to go out to eat, but far more quiet than in the summer.
Recently, my girlfriend and I, exhausted from the drive from Manhattan, pulled into town around dinnertime.

"I'll bet we'll have the best seats in every restaurant in town!" I announced. I had forgotten it was Sunday.

The first restaurant was fully booked, the second was already closed for the season, the third could only seat us at the bar, so we kept walking along with dozens of other diners looking for a place to eat. We finally found a place on the west end of town called the Joon Bar, where the hostess took pity on us and found us a table. We dug into some truly decent upscale fare. White asparagus salad, duck confit - not exactly fish and chips. The place was packed with locals, and the happy chatter was deafening.

Didn't these people know Labor Day came and went two weeks ago?!

Still, it's a bit easier to get around this time of year. Take one of my favorites, the Lobster Pot, which aside from lobster serves a mean fish and steak. In the heat of summer, one must wait on line to get a plastic lobster, which allows you to go a block or so and buzzes when your table is ready. In July, I waited an hour and a half for a table.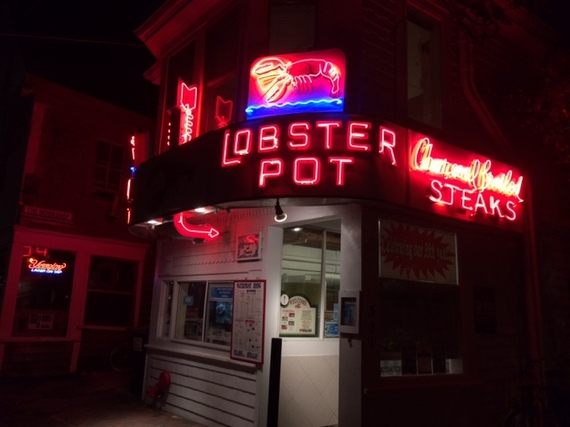 In September, on a weekday, anyway, not only was there was no wait, but a man was actually standing outside with menus to entice diners. We were lucky enough to get a table with the darling Kymberly.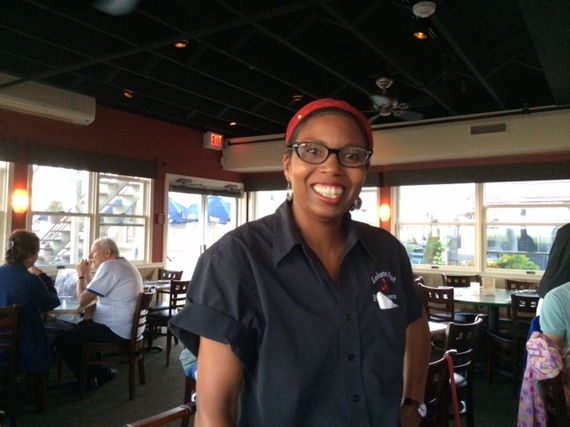 In the summer, the shops in town can be pricey, but in September, virtually every store in town has end-of-the-season sales! Possessed by the spirit of my bargain-hunting mother, I load up. Fifty percent off cannot be ignored!

The booze is always flowing, whether it's a beer at the Squealing Pig or the Governor Bradford; I heard Sebastian Junger was a regular. There are martinis at the Pied Bar, a sunset glass of Sauvignon blanc at the Red Inn, and a Bloody Mary buffet at the Mews. A Bloody Mary buffet? Who needs food?

P-town has more art galleries than I can count. I have spent many a Friday night on the "Art Stroll," during which many of the galleries host openings, put out wine, cheese, all sorts of refreshments, and you can just walk in and out of galleries eating and drinking while ogling some often fantastic art. My favorites: the icon of Provincetown art, Berta Walker Gallery, and the relatively new DeLuca Gallery.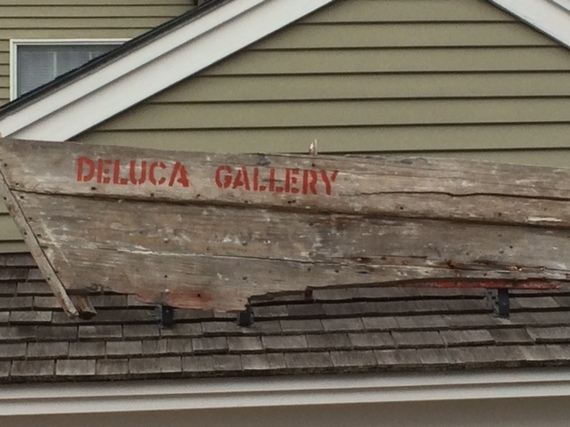 But sitting at the bay, waiting for "the fires of Truro" - the golden sunset hits the Truro cottages, so it looks like they are on fire - smelling the saltwater, listening for gulls and the occasional happy dog, my heart flies. Thank God that in September, I have room to let it soar.