It's a convenient way to rack up the celebration of milestones with "We'll do on our five year anniversary, 10 year, 15 year" and so forth. When it comes to treating ourselves and celebrating life as it happens, travel is something that I truly believe adds even more gratefulness to our lives. As Americans many of us subscribe to a culture of working until exhaustion and feeling guilt when we take time for ourselves. Over the years my husband Eric and I have made it a point to enjoy life in the present as opposed to waiting for milestones. It allows us to truly thrive as individuals as well as a couple.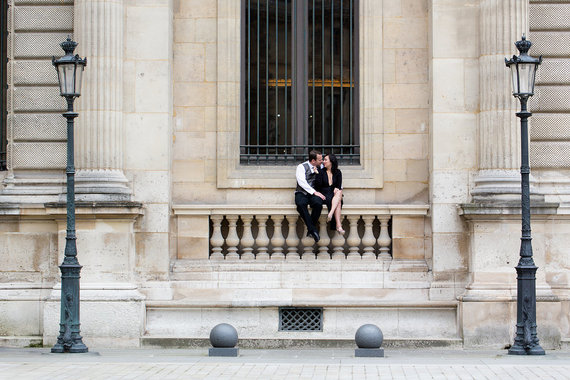 As an American woman who has lived in Europe and lived on a ship for 100 days while studying, at times I struggle with the cliche of a work/life balance...except when it comes to travel. That's where I throw caution to the wind, leave the work at home and melt into the culture for that fixed amount of time. Ironically my reading selection for our recent jet-set was Arianna Huffington's book, Thrive. I never knew how much of a parallel this trip and that book would have for me.
Paris holds a dear place in our hearts. Our first trip to the City of Lights held sentimental value with a proposal four years ago. We didn't feel like waiting another year to celebrate a five year milestone. Our return trip to Paris held the guarantee of long cobblestone walks, sightseeing and champagne, but we wanted to capture moments differently than the usual double selfie photos. We knew that there was another way to capture these moments that we would never get back.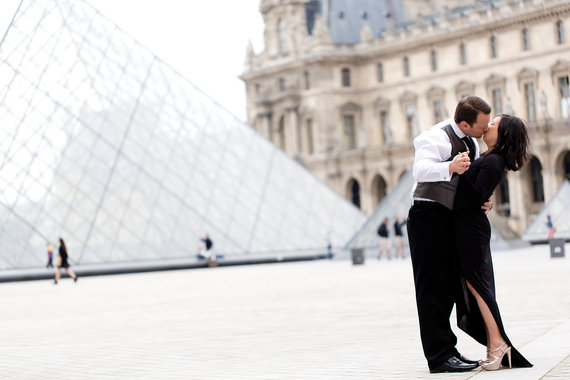 I contacted Catherine O'Hara Photography to document these moments at a sentimental location. We met at the Louvre, scaled the walls (literally), strolled through the nearby gardens and reveled in the moments as opposed to taking quick phone pics this time around. Looking back, this experience on this trip was literally and figuratively right in line with sections of Thrive. Below are three topics from the book that radiated throughout our adventure highlighted in our mini photo shoot.
Overconnectivity: The Snake in Our Digital Garden of Eden. While Catherine told us to simply, "walk slowly, look at each other" as we strolled down the dusty path in the gardens across the street from the Louvre, we truly did disconnect. No iPhones, no Instagram, just us amongst the lush green trees.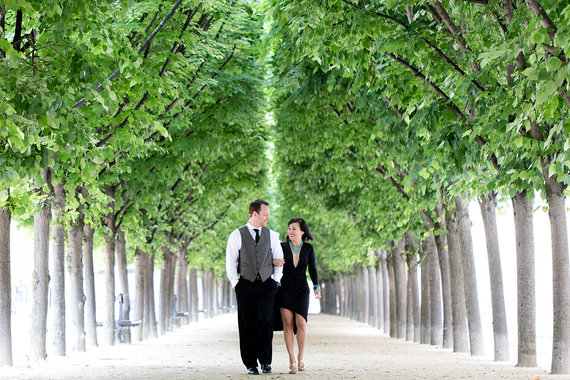 Hurry Sickness and Time Famine: It isn't uncommon to feel that multi-tasking is the only way to get everything done. In an increasingly connected world, it's hard not to have a conversation while updating social media...and not pay attention to anything the person has just said. It was hard to rush when I was in 6" heels trying to scale up (and down) the faᅢᄃade of the Louvre. This little lesson of patience and having fun in the moment was something we will not soon forget! It was also a little lesson in letting go...not easy for a Type A personality such as mine!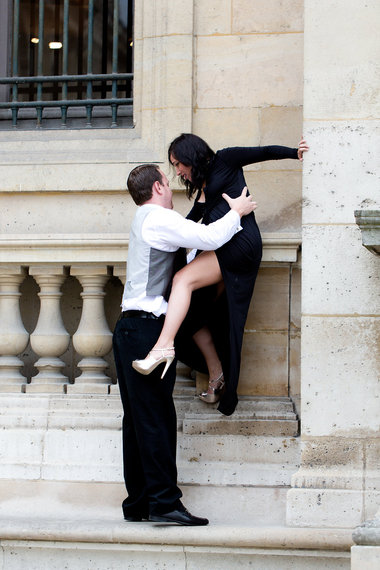 Wonder: Blast-off on a Journey to Inner Space: Something so simple as strolling along the Seine and enjoying memory lane was an unexpected journey. While we love to explore different nooks and crannies of the city, simply taking the same steps where a life-change had occurred was a journey to untapped inner emotions as we returned to the source. In those moments we were taken back four years prior and fast forwarded to our lives together today on this journey to inner space.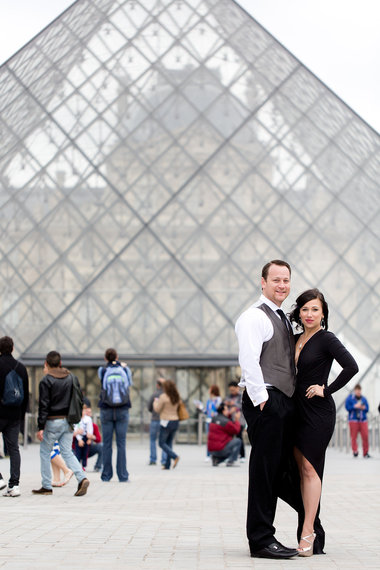 As we continue on our mission to thrive both on professional and personal levels, we realize how important it is to cherish each day that we aren't guaranteed. While milestones are fabulous to celebrate, not waiting for them gives us such a huge appreciation for life, love and the endless pursuit of travel.