The app that saved 1,000 children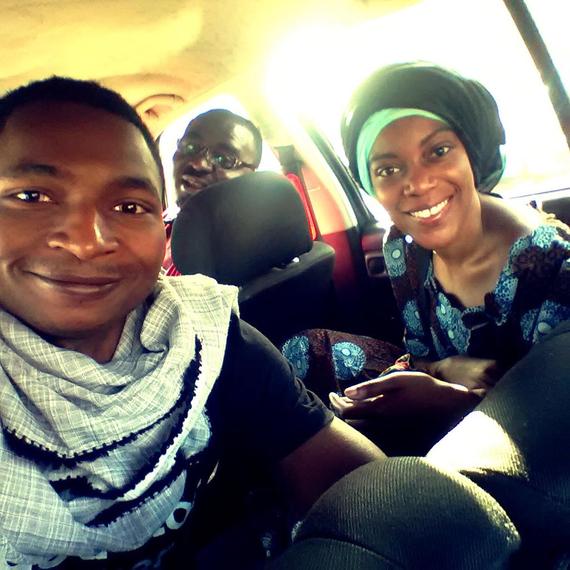 Hamzat, a Nigerian activist; Tife Owolabi, cameraman; and myself driving to Bagega from Abuja, Nigeria.
In December 2014, I embarked on a reporting project that took me to a village in northwestern Nigeria called Bagega, the largest and most contaminated of several communities in the area that had succumbed to a 2010 lead poisoning outbreak described by Human Rights Watch as the largest of its kind in modern history. The environmental epidemic was induced by artisanal gold miners bringing dust into the residential areas of their communities.
About $5.4 million was allocated by the Nigerian federal government to help Bagega, but months after its initial promise, the government still had not released the funds. More than 400 children died in the community.
In Bagega, I met a blind boy named Lukman. After interacting with him, I knew he would be the face of the story. Lead entered Lukman's blood and after neurological complications, he was blinded.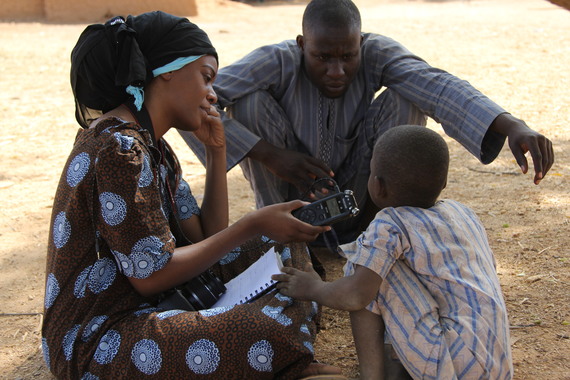 Ibrahim, a health worker in Bagega, and I speak with Lukman.
Reporting this story has been a labor of love. The crew, the villagers and the process of learning more about this community really stretched everything I thought I could do as a journalist.
As I share this story with you, I hope you find it interesting:
The app that saved 1,000 children
*