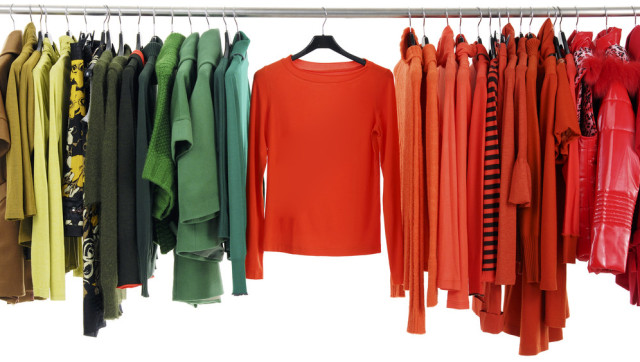 The Philadelphia Fashion Incubator: Supporting Innovation and Entrepreneurship
Given the sustained challenging economic environment, there has been a lot of focus on how the U.S. can grow and compete. This does not only include from the government or public sector view-point, but very much from that of the private sector. There is significant research underway and resources being spent to understand, facilitate and improve companies' participation in and ability to drive U.S. competitiveness.
Role of Business
Research from the Harvard Business School (HBS) delves into the role of the business sector in U.S. competitiveness. One area HBS has recommended for companies is "supporting innovation and entrepreneurship". A compelling manifestation is a company having an incubator where start-up businesses relevant to their supply chain are developed.
Philadelphia Fashion Incubator
Macy's is a company that has initiatives around fashion incubation in different cities in the U.S. including New York, Chicago, San Francisco and Philadelphia. In Philadelphia, a unique partnership and collaboration was formed earlier this year between The City of Philadelphia, Center City District (a business improvement district), Macy's Center City and several educational institutions focused on developing fashion design and entrepreneurship in Philadelphia. This partnership is The Philadelphia Fashion Incubator at Macy's Center City (PFI) which is a 501(c)(3) organization.

Designers In Residence
The PFI has 5 Designers In Residence (DIR) who were selected from a nomination and application process. Each DIR was at varying stages of creative and business existence such as operating between 0 to 3 years. The 5 fresh and innovative Designers in Residence are: Autumn Kietponglert, Heartless Revival, Kaitlyn Doherty, Kaitlyn Doherty, Melissa D'Agostino, D'Agostino Fashion Textile Design, and the sister design duo Latifat Obajinmi and Moriamo Johnson, Aso Damisi.

The DIR conveyed that when they came to the program, they were each focused on different elements of their business such as brand development because retail is very brand focused. Others were focused on the creative process and collection development. Some felt that they beat out the many other applicants because "I demonstrated a mastery of my craft and have a vision of what I want to accomplish as a business woman."
Hybrid Incubator Model
There are various types of incubator models such as Advisory-Centric, Facility-Centric, Investment-Centric and Management-Centric. Like with most successful modern day business models, it is about taking the best from all worlds and creating a hybrid. PFI is a hybrid incubator model. It receives structure, funding and resources from each of the partners, as well as additional sponsors. The incubator is located at Macy's City Center and the 5 Designers in Residence complete a structured business and fashion practical education program over one year. It is like a real life on-the-job MBA plus more. The DIR also create a plan with business and design objectives and milestones that they work to achieve during the program.
The educators teaching in the program come from Drexel University, Philadelphia University and Moore College of Art and Design, which are the 3 academic organizations which are PFI partners. As well other faculty members come from entities such as Wharton Business School, and fashion industry professionals such as Macy's executives and other big name retail experts.
Business of Fashion
The training and education is on the nuts and bolts of being a fashion company owner. The curriculum includes not only the design and creative elements, but sourcing of raw materials and manufacturing, marketing, financial and business management, retail critiques, mentorship and forming a business advisory board.
Melissa Ludwig, District Vice President at Macy's in Philadelphia, who teaches in the program said "we teach them buying, planning, merchandising and what happens after their designs get to the store floor."
Autumn Kietponglert owner of Heartless Revival conveyed that the program "gave you access to resources you did not know how to reach. We learned the importance of going to your factory and ensuring that everything is done the way that you want. It is an engineering problem and an aesthetic problem at the same time. I have learned that fitting the body is more complex than just simple design. With pricing, the price point has to be where the customer sees it as viable and will continue to come back."
Getting Ready to Fly
When we think of successful business creation and development, we focus on the fundamental business model, value proposition, strategy, organization and alignment of resources, and focused and disciplined execution of that strategy. Sometimes it is that unwavering belief in self, and having a powerful business development, support and infrastructure mechanism which can be that critical turning point. The DIR feel that "the whole community is supporting us. We are incubating like actual chicks, getting ready to fly."