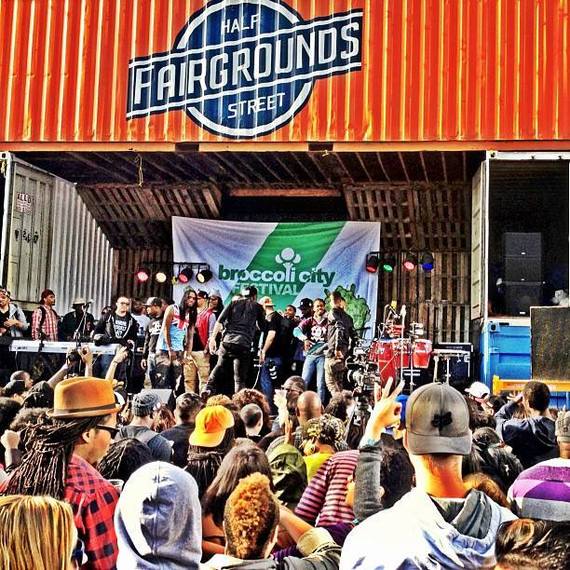 As I continue my quest in tapping into my Third Metric and still finding time to twerk, this weekend I am leaving NYC and taking my talents to the Broccoli City Festival in Washington D.C. This day-long event will feature a host of wellness activities that people of all ages can participate in. I personally can't think of a better way to spend Earth Day 2014 than at a festival named after one of my favorite veggies in the heart of the nation's capital.
I took some time to truly understand the mission of the Broccoli City Organic Lifestyle Group and fell in love with their dedication to building healthy multicultural communities. Using music as a connector, they have conceptualized the festival to effectively relay their message of environmental wellness, while impacting the lives of music lovers that come from communities disproportionately affected by environmental indignity. The vision has grown so much that a Los Angeles date was added this year for the first time.
The music gawds have sent forth an awesome lineup of artists for this year's festival that I am thrilled to hear live. Know before you go! Check out these 8 artists on the rise that will be performing at the Broccoli City Festival.
1. SANGO
2. JMSN
3. JOJO
4. JOE KAY
5. DIZZY WRIGHT
6. KELELA
7. GOLD LINK
For more information visit the official festival site.
Image : Broccoli City Facebook Page