Is your copy of Dave Matthews Band's Under The Table And Dreaming scratched to the point that it will not play ever again (not that it's a bad thing)? Did you windup with your ex's copy of 'Boondock Saints'? What about all those outdated copies of Macintosh System 8, or those CD-Rs which didn't burn right?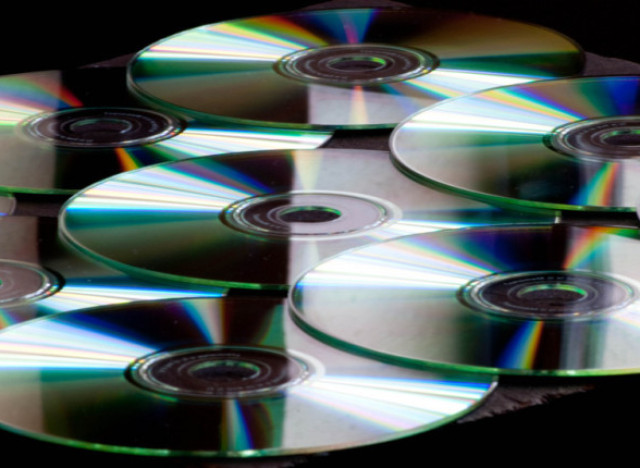 Flickr photo by TR Haun
Instead of putting these compact discs in the trash, there are a lot of ways you can repurpose them around the house. Need some ideas? Here are a few of my favorites.
Scaring Birds
Contrary to what Disney World's Enchanted Tiki Room wants you to believe, sometimes you do not want to be bothered by birds in your backyard, as they might wind up feasting on your plants. Try hanging the compact discs in your tree branches. The discs reflect the light, which is enough to make the birds not want to hang out in the tree. This trick is also useful for those with sliding glass doors (and the birds who love to fly into them).
Coasters
Compact discs that you really enjoyed but since converted over to mp3 format can make an interesting coaster. Glue felt to the bottom of the disc with the album art facing up. Trim the excess felt around the rim and you're all set. Whether its a video game, a DVD, or U2's Achtung Baby its sure to make a conversation piece.
Kitchen Scrapers
Need something to scrape out food that's been fused to a bake dish? An old compact disc to the rescue. Using a pair of scissors, cut the disc in half. You can use it as a scraper to clean out the gunk. Best of all, you can just toss it out when you are done with it.
Furniture Pad
Instead of going to the store to buy what is essentially a coaster to put under your furniture legs, use a compact disc. It won't leave the indentation mark on your carpet.
Painter's Palette
Did you know that a small painter's palette will cost you at least $6? Save some money and just use an old compact disc. It fits in your hand and is great for mixing oil paints. Also, the hole in the disc makes it easy to hold on to.