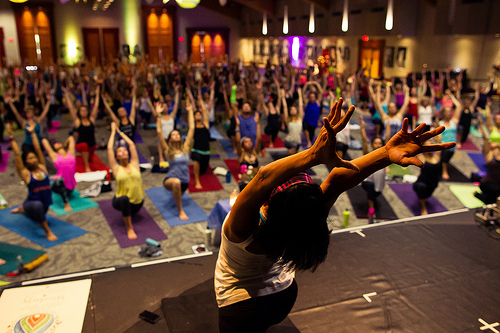 This month's top 10 is dominated by pop music -- albeit from a variety of sources. Mickey Mouse Club veterans Britney and Justin Timberlake turn up alongside American Idol alumni Phillip Phillips and Kelly Clarkson. Further from the mainstream, Duck Sauce and Capital Cities contribute crossover hits while Zedd and Avicii represent the overseas DJ contingent. Whichever sort of pop music you prefer, there should be something in the bunch below that'll get you moving.
Here's the full list, according to a poll on Run Hundred -- the web's most popular workout music blog.
Britney Spears - "Ooh La La" - 129 BPM
Duck Sauce - "It's You" - 128 BPM
One Direction - "Best Song Ever" - 118 BPM
Justin Timberlake - "Take Back the Night" - 109 BPM
OneRepublic - "Counting Stars" - 122 BPM
Avicii - "Wake Me Up" - 123 BPM
Phillip Phillips - "Gone, Gone, Gone" - 118 BPM
Capital Cities - "Safe and Sound" - 118 BPM
Kelly Clarkson - "People Like Us (Johnny Labs & Adieux Club Mix)" - 128 BPM
Zedd & Foxes - "Clarity (Style of Eye Remix)" - 129 BPM
Check out this month's top 10 workout songs on Run Hundred: www.RunHundred.com.
For more by Chris Lawhorn, click here.
For more by HuffPost Workouts, click here.