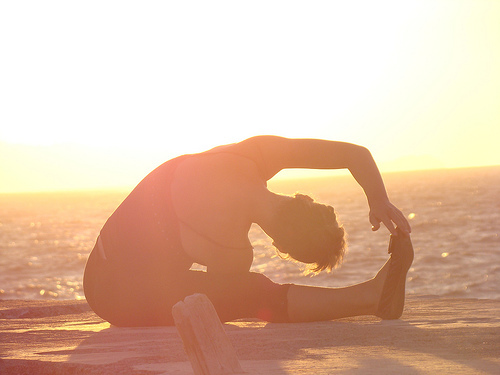 Familiarity and freshness are key ingredients in a workout playlist. While songs from the former category provide reliable inspiration, those in the latter bring the dynamism. Thankfully, June's top workout tracks feature a healthy balance of both.
Starting on the familiar side of things, you'll find chart returns from perennial favorites Ricky Martin and Britney Spears. On the fresh tip, you'll find breakout hits from newer acts like Shawn Mendes and Rachel Platten. Lastly, in the best of both worlds department, you'll find new remixes of recent hits from Sia and Carly Rae Jepsen.
If you're current playlist sounds a little dated, there are plenty of single tracks here that will liven it up. Alternatively, if you're looking for a more ambitious change, this month's top 10 tracks would make for a balanced and invigorating playlist just as they are. Like a good run, it doesn't matter which route you choose -- so long as you pick one and get going.

Here's the full list, according to a poll on Run Hundred -- the web's most popular workout music blog.
Britney Spears & Iggy Azalea - "Pretty Girls" - 104 BPM
DJ Snake & AlunaGeorge - "You Know You Want It" - 99 BPM
Shawn Mendes - "Something Big" - 113 BPM
A-Trak & Andrew Wyatt - "Push" - 126 BPM
Carly Rae Jepsen - "I Really Like You (Blasterjaxx Remix)" - 129 BPM
Sia - "Elastic Heart (Kid Arkade Extended Mix)" - 128 BPM
Steve Aoki, Chris Lake, Tujamo & Kid Ink - "Delirious (Boneless)" - 128 BPM
Rachel Platten - "Fight Song" - 89 BPM
Ricky Martin & Pitbull - "Mr. Put It Down" - 129 BPM
Martin Garrix & Usher - "Don't Look Down" - 129 BPM
Check out this month's top 10 workout songs on Run Hundred: www.RunHundred.com.
For more by Chris Lawhorn, click here.
For more from HuffPost Workouts, click here.