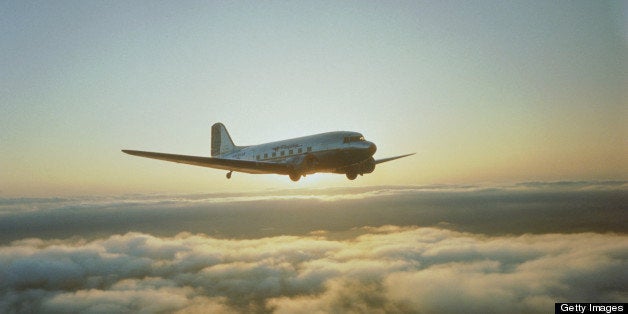 Since American Airlines (AA) announced its impending merger with US Airways later this year, I've talked with a lot of frequent flyers. Not surprising, they have expressed some understandable anxiety about the status of their loyalty points. To get some real answers, I caught up with American Airlines VP, Tim Ahern, New York and International.
We asked Tim to shed some light on AA and US Airways' plan to combine their two frequent flyer programs, and how the changes will affect member status or benefits, among other things. Here are excerpts from the interview, as well as my take on how the new AA frequent flier program could be affected if the company moves from a three-tier to a four-tier elite level program.
Tim Ahern: "There is no immediate impact to the AAdvantageᅡᆴ program. At this time, American and US Airways will remain separate companies and each company will maintain its current loyalty program -- our AAdvantage program and US Airways Dividend Miles. AAdvantage miles are secure and existing miles will continue to be honored. Likewise, elite qualifying miles and elite status, including lifetime status granted under the Million Milerᅡᆴ program are secure and remain intact. In addition, customers can continue to earn miles through existing AAdvantage participating companies and can redeem those miles for the same awards -- flights, upgrades, car rentals and hotels, just to name a few.
Once the merger is complete, the new American will evaluate how best to structure its loyalty program. Ultimately, the combined company is expected to offer members more opportunities to earn and burn miles from an expanded global network of routes and partnerships, unmatched redemption options including flights, hotels, car rentals, vacation packages, one-way awards and lounge memberships, and much more."
My take: There are a number of ways that the new American Airlines may choose to structure its frequent flyer program once the merger is complete. According to the recent Freddie Award results, AA Advantage is the highest rated US domestic frequent flier program by its users, whereas US Airways Dividend miles remains one of the lowest rated domestic frequent flyer programs. Some reasons for this: 1) The availability of awards -- AA traditionally has had more generous award availability then US Airways; 2) Elite tier levels -- US Airways has four and AA has three. We've seen what happens when an airline adopts a four-tier elite system, i.e. United Airlines, where the lowest tier gets certain benefits, such as a free checked bag, priority security line, priority boarding, etc., but the most coveted elite benefit -- upgrade opportunities -- become almost non-existent to the fourth elite tier on a route with any popularity.
Another possible change if the US Airways Dividend miles program features are adopted is a three-tiered award redemption system versus the two that AA currently offers. Using Delta as an example, we've already seen that in a three-tiered award redemption program there is award price inflation. What happens is, far fewer awards become available at the lowest redemption level. Instead availability moves to the medium and high award redemption levels, which results in an overall devaluation of the mile as a currency in the frequent flyer program. However as AAdvantage miles have always been a strong frequent flyer currency and can also be redeemed for flights on a number of Oneworld alliance partner airlines, there will still be plenty of redemption opportunities, even post-merger.
Chris is the President and Co-Founder of ExpertFlyer.com, a service that helps travelers get out of the "Middle Seat" by providing in-depth flight info and alerts when Awards and Upgrades are available.