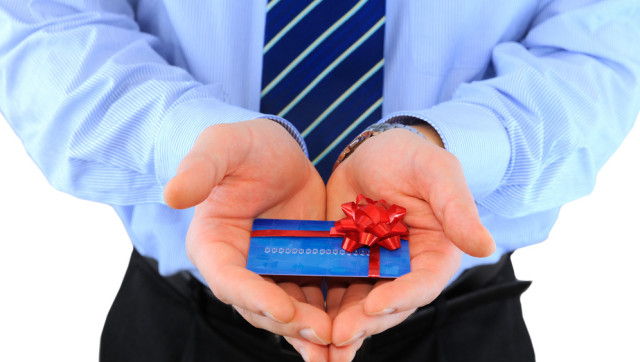 For a lot of holiday shoppers, the must-buy gift this season isn't a laptop or a Lego set. It's neither a necktie nor a necklace.

It's the gift card.

At Consumer Reports we found nearly half of holiday shoppers planned to buy gift cards this year. And the National Retail Federation reported that shoppers are expected to spend an average of $156.86 on gift cards this season, the highest amount in the NRF survey's 10-year history.

Gift cards may offer a simple solution for the hard-to-buy people on your list. But there may be hidden fees and expiration dates in the fine print. The value of a card may drop, or disappear. That's probably not welcome news to the 15 percent of consumers in our survey who said they still had at least one unused card of their own sitting around from 2011.

Under a federal law that we pushed for, the typical gift card won't expire for at least five years, and you can't be charged a fee if you have used the card within the past 12 months.

Still, we'd like to see those protections go further. And those rules don't apply to loyalty and reward cards and the promotional gift cards you redeem with credit-card points. Plus, if you get a gift card from a retailer that later declares bankruptcy, the chances of redeeming that card may be slim to none.

That's why we're happy to report there's a brand-new bill in Congress that would crack down on some of the biggest problems we've found with gift cards.

The Gift Card Consumer Protection Act, introduced by Sen. Richard Blumenthal of Connecticut, would completely ban gift cards with expiration dates and non-use fees.

It would also stop companies that file for bankruptcy from selling gift cards, and it would require them to accept and honor unredeemed gift cards. And the bill treats loyalty, promotion and award cards the same as other gift cards, so they won't expire.

You deserve to receive the full value of your gift card. You ought to be able to use it whenever you want without fear that the card has expired or is no longer accepted.

If this bill becomes law, it would go a long way toward making sure consumers aren't short changed by gift cards. We think it would be an ideal present for those who give, and those who receive.

If you agree that it's time to put a stop to gift-card rip-offs, sign our petition to encourage your senator to co-sponsor the Gift Card Consumer Protection Act.