Entire product lines of smartphones, tablets, netbooks and laptops come with the smallest and lowest powered speakers available. Most do not come with a simple set of headphones. The following sets of speakers and earphones are separated into three categories that are Good, Better and Best. The overall best audio device in this roundup should serve you and your music collection well.
With these speakers, there should be enough sound to go around. Be warned though, you may just break out and dance.
Good - Good portable speakers and headphones are just that. They are reasonably priced and offer enough tech and power to make them worthwhile.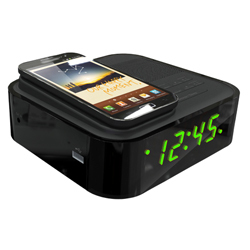 RCA Soundflow Wireless Dock - $29.99
It was like magic when I saw this combo FM radio alarm clock device work for the first time. Without the use of Bluetooth or WiFi, it amplifies sound flowing out of nearly any smartphone or tablet speaker. The USB port on the back may be used for charging.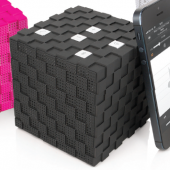 Dream Cheeky The Cube Bluetooth Speaker - $34.99
Designed to be compact but durable with a rubberized outer casing, it is capable of filling a medium sized room with plenty of sound. It streams audio via a Bluetooth connection and lasts for about five hours per charge. It doubles as a speakerphone with the included mic and has an auxiliary audio port for wired devices.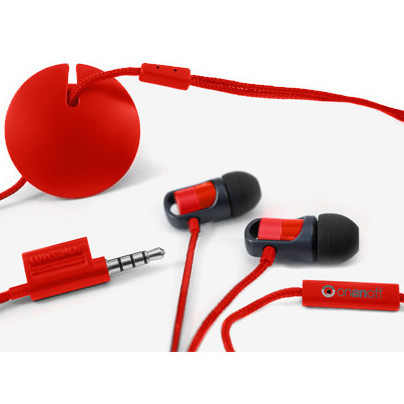 Onanoff Magnum In-Ear Headphones - $39.95
These little red headphones are anything but typical. They are high quality, noise-isolating earbuds with an in-line mic for phone calls, a remote that can be used to skip to the next track, a Love:Jack audio splitter to share tunes with up to four others and a magnetic cord organizer that keeps everything neat.
Better - Better speakers offer additional specs over the good ones and cost slightly more for a greater amount of technology, style and engineering.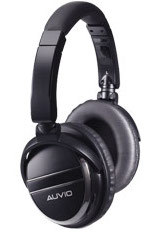 Auvio Noise Canceling Headphones - $79.99
For the price, these noise-canceling headphones from Radio Shack do a well enough job. Songs with a fair amount of low-frequency effects or bass to classical masterpieces were reproduced accurately. Turning on the noise-canceling function added a slight white noise to zero volume, however that goes away at about a five percent level. The round cushions covered my ears nicely and it comes with a carrying case.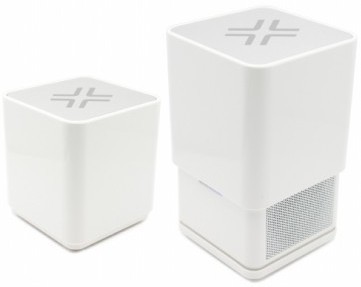 Lenmar Rise Ultra-Portable Bluetooth Speaker - $79.99
This speaker is unique because it rises about 1.4" vertically to reveal its audio power from within. It's compatible with Bluetooth 3.0, has a 700 mAh lithium-polymer battery, is a speakerphone and has control buttons on the back.
Lenmar Portable Speaker Unboxing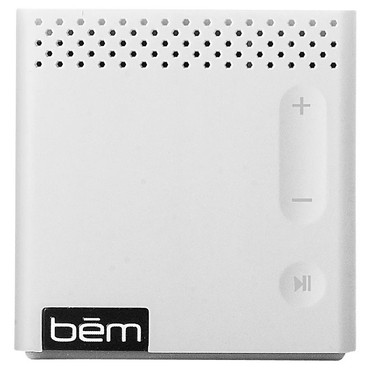 Bem Wireless Mobile Speaker - $69.99
At 2.5" cubed, its appearance is simplistic but fun with multiple colors to choose from. The buttons are designed to be touch-sensitive on its face that controls 88 dB of sound. The battery lasts about six hours and is capable of auto pairing via Bluetooth.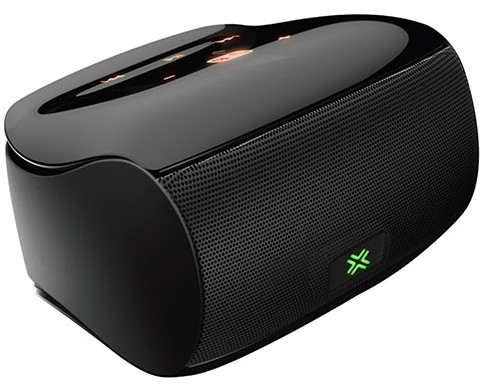 Lenmar MiniBoom Portable Speaker - $89.99
Two 3-watt drivers power this Bluetooth 2.1 enabled wireless speaker with touchscreen controls on top. A 900 mAh battery and speakerphone round out its features. With a name like MiniBoom, this device produces a good amount volume of audio on the go.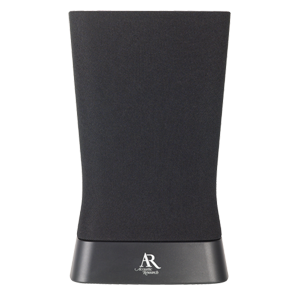 Acoustic Research ARS60 - $99.99
The tallest of the speakers in this roundup, it works well at home and in a large office type setting. The NiMH battery rated for 10 hours of use at medium volume makes it portable. While it's larger than those simple cube speakers out there, it packs 16 watts of audio power that's streamed wirelessly via Bluetooth.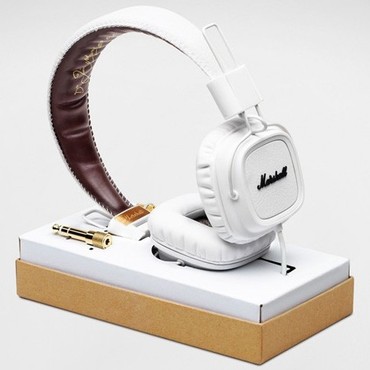 Mashall Major Headphones - $120
The Marshall name is synonymous with professional audio equipment and their Major headphones live up to that legacy. They include a design that's similar to that of their amps and are fully collapsible for storage. A mic and a remote are integrated on the main cord for use with a cell phone. The bright white color and soft ear cushions provide an overall attractive aesthetic.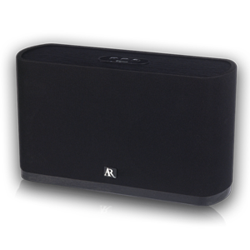 Acoustic Research ARS70 - $129.99
The wooden cabinet surrounding this Bluetooth enabled wireless tabletop speaker adds a touch of class to the 20 watts of power included within. The cabinet helps to produces a nice boost to the bass level while the included USB port is capable of charging a smartphone. An auxiliary input port on the back works with wired audio players.
Best - These speakers are the best of the group that include innovative technology, design and craftsmanship.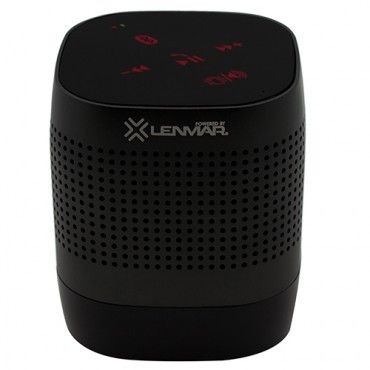 Lenmar Thunder Portable Bluetooth Speaker $129.99
The Thunder speaker has a nice amount of heft in a small form factor with four internal drivers and a bass amp. The touchscreen controls are integrated on the top of the device, similar to that of Lenmar's MiniBoom. It connects wirelessly via Bluetooth 2.1 and includes a 900 mAh lithium-polymer battery for portability. Speakerphone functionality and its ability to enhance nearly any hard flat surface into a speaker, makes it the best of Lenmar's current lineup.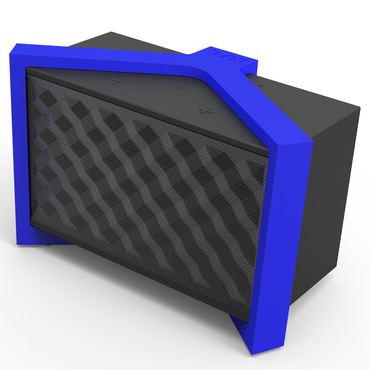 TYLT Tunz Bluetooth Speaker With NFC - $149.99
The Tunz Bluetooth and NFC enabled wireless speaker incorporates its vibrantly colored vibration canceling silicon bumpers into the unique design. A 2,800 mAh battery powers its two 3-watt speakers for up to 20 hours at 50% volume. The 1 amp USB port on the back is capable of charging smartphones. The Tunz is an eye-catching speaker that produces just the right amount of high quality audio.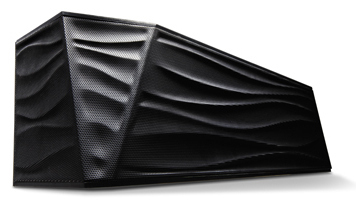 AUVIO HBT6000 Amplified Bluetooth Speaker - $199.99
Meant to stay put, this is the biggest and best of the AUVIO line of speakers. It comes with 6, 10-watt drivers, a stylized grill, easy to use buttons, a USB port for charging and Sonic Emotion 3D audio technology. Additionally, there is a remote control and an AUVIO EQ app available from the iTunes app store and Google Play.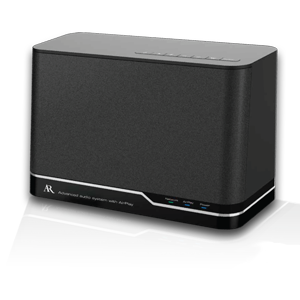 Acoustic Research ARAP50 - $179.99
The ARAP50 from Acoustic Research is the only speaker in this lineup with WiFi and AirPlay. It can stream music from an iPhone, iPad or via an iTunes library on a PC or Mac. Setup a few ARAP50s for a multi-room experience. Internally, there are two 10-watt speakers and a USB port for charging devices. A free AR Connect app is available that helps with the simple four-step setup process. This is a great pick for audiophiles that want sound in many places at once.
Overall Best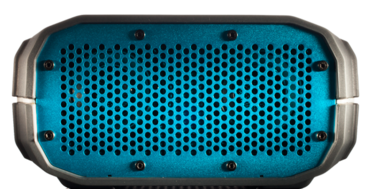 The portable speaker that stood out in this review roundup the most was the BRV-1 from Braven. It's built tough, can go almost anywhere and is capable of charging a smartphone. Because of its IPX5 water resistance rating, it was able to keep the music going even with water on the speaker grill. A rubberized exterior gives it a unique design and its 1,400 mAh internal battery is rated for about 12 hours of playtime. At $149.99, the BRV-1 won't break the bank, but it will bring the boom.
Disclaimer: I received review units from the above companies. Opinions expressed here are my own. Photos are courtesy of the above companies.