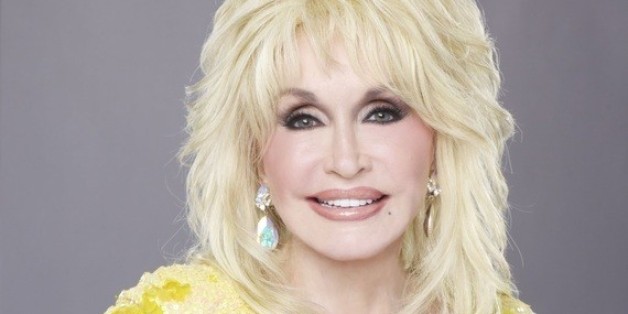 Country music has but one queen, and she has no intention to abdicate the throne. Dolly Parton has entered a new phase of increasing cultural relevance. Her latest studio album Blue Smoke is the singer's first to debut in the top ten of the Billboard 200, while the CD/DVD set An Evening with Dolly is on the verge of going platinum. She been both the star (Joyful Noise) and subject (Hollywood to Dollywood) of popular recent films. Parton's charitable literacy organization Imagination Library has also delivered over 70 million books to children worldwide. And she's just getting started.
The crux of Parton's appeal comes from her dedication to honest storytelling, often about her own life and without regard for cultural taboo. On Blue Smoke, she sings through the perspective of a child about the pain of divorce ("Miss You Miss Me"). A little girl wonders whether her parents retain the same love for her amid their messy break-up.
I asked where she found the inspiration for the song. True to form, the track is a reflection of Parton's own family experience. "I actually had a niece that was going through a divorce. And my little grand-niece, who was part of that whole divorce, was feeling like she didn't quite understand why there was such problems between her mom and her dad," she explained in her trademark dialect. Parton went on to spell out the song's message for those who may've missed it:
"I just think that so many children get caught up in the divorce. And children are made to feel like they've done something wrong when two grown people, even when they can't get along, should be more considerate where the children are concerned."
But it's never all sadness with Dolly. Her irrepressibly joyful spirit shines through everything she does. She also continues to push the boundaries of genre. "Lay Your Hands on Me," a full-on gospel song, marks a departure from her traditional genre..
The song first presented itself to Parton years ago, but she had a vision for a rewrite. Parton called Jon Bon Jovi and Richie Sambora, the songs writers, and worked the track into the upbeat, soulful church tune that wound up on Blue Smoke.
Parton's reach also extends far beyond the realm of music, having long been involved with other mediums. She's currently wrapping up a European tour. But her next steps are already planned. Dolly dropped a characteristically casual bombshell about her new projects during the press conference: "I'm doing my life story as a musical. I'm also doing my life story as a movie, which has a lot of music in it." Just listening to Parton energetically describe a schedule her younger peers couldn't dream of following is an exhausting experience.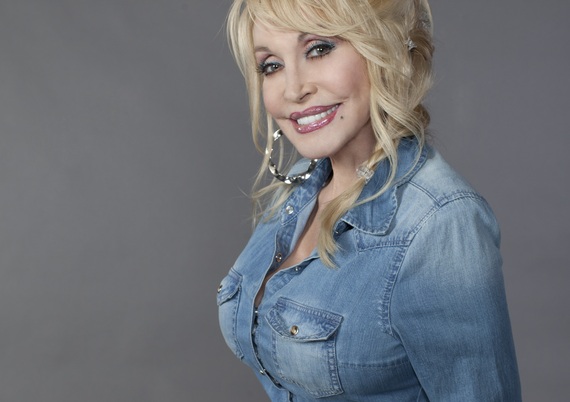 Despite country music's historically conservative nature, Dolly Parton has always embraced her LGBT fans openly. Cognizant of her gay base, Parton said she has plans to try EDM in the not-distant future. "I would like to do a dance record, and I have several songs that are very positive toward the gay community," she explained energetically. The title of her upcoming dance number: "Just a Wee Bit Gay."
She came out of the gate for gay marriage before many Democrats even wanted to touch it. For her, it wasn't about politics, which she avoids. As Parton describes it: "I've been Dolly all the way through. People know who I am. They know I'm very open, loving of all people. Accepting of all things. I'm an American girl."
Parton's not sorry about it either, saying, "I just write my songs. I do my thing my own way. I say what I see. People either accept it or don't." Her "accept it or don't" attitude goes for the Glastonbury lip-syncing debate too. "You know what? Every time I go on tour, I hear that," she adds candidly.
Speaking of candor, Parton isn't telling one thing: the name of the "town tramp" she idolized as a child. The "tramp" has become part of her iconic lore. But privacy is to be respected. "I know her name, but I would never ever use it. I don't know if her folks knew she was the town tramp," she offers with a laugh. Then came the kicker: "I don't know if she knew she was the town tramp!"
She says the image she's cultivated over the years, inspired by the "tramp," is one that makes her feel comfortable. " I'm not a natural beauty. So I kinda have to paint and powder and put it all on!" Parton also insists that she doesn't take her fame for granted. She'd be playing music and making people smile even if they had no idea who she was.
Despite decades of tireless work, Dolly Parton views it all in a remarkably simply fashion: "I'm just a living human being tryin' to do the best I can!"
(Images used with permission by Dolly Records.)