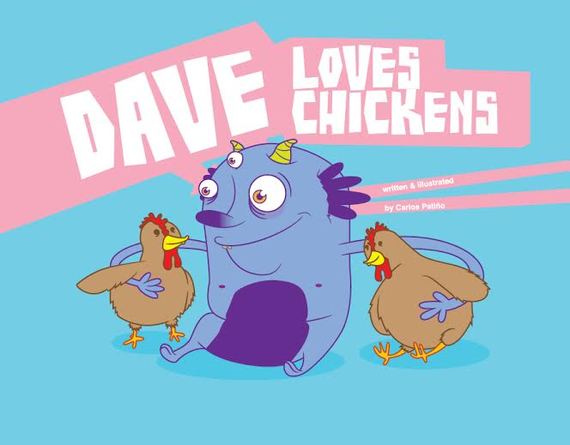 Readers can find distributors fashioned to almost every niche. But Dr. Casey Taft identified a topic that's been largely neglected despite burgeoning interest: veganism. "As we all know, veganism is growing by leaps and bounds. It just seems like it's about time that there's a publishing company out there that focuses on all things vegan."
The idea came to Taft and his wife Christen Mailler in January of 2013. "My wife and I have been wanting to do something to promote veganism. We thought of restaurants and various other things. Then we kind of stumbled upon the publishing," he explained. Shortly therafter, Vegan Publishers was born.
Taft noted that in their early exploration, he and Mailler discovered only one other vegan publiser. But the focus was almost exclusively cookbooks. Vegan Publishers plans to cover a variety of topics related to veganism. "Right now we're trying to be as broad as possible. As we go along, we'll feel our way around and see what makes the most sense."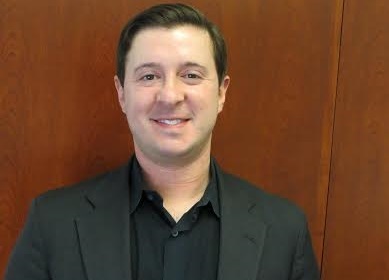 Vegan Publishers' approach to advocacy will surprise many. None of the aggressive antics found by many animal rights organizations are found in their presentation. In fact, the first title to be released under the Vegan Publishers banner is a fancifully illustrated children's book called Dave Loves Chickens.
The author is Carlos Patino, who Taft describes as, "a punk rock illustrator from London. He sent us this really interesting book about a monster from outer space who comes to earth and can't believe people eat animals on this planet." He points out one of the more common cognitive dissonances: that parents will teach their children to be kind to animals then feed them animals for dinner.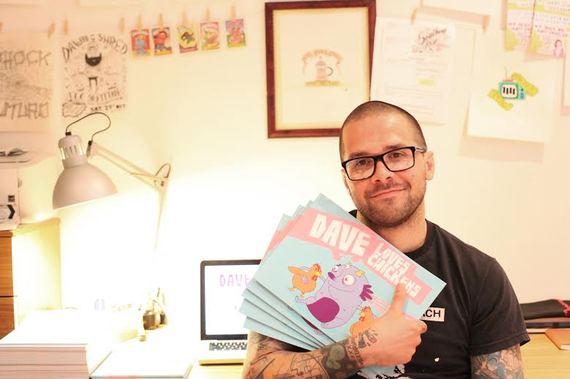 Response has already been warm as the book has done well in both pre-orders and preview settings. "Kids picked it up and couldn't put it down. The idea is to have a whole series about different animals."
Leaving aggression out of the approach is a conscience decision by Taft, who is has been widely recognized for his contributions to family violence research within a military context:
"The more confrontational you are, the more aggressive you are in telling people they're wrong or need to change, the more they resist what you're trying to say. If you can convey the message in a way that would be accepted, where you're not shaming the other person, it's a lot more likely to be effective... We try to keep as much of a positive message as possible. Part of the reason for that focus is because I'm a psychologist as well. A big part of what I do in that realm is trying to get people to change their behavior, especially problematic violent behavior."
For Taft, launching Vegan Publishers has also been an exercise in humility, as he's gone from a field in which he's widely recognized to one in which he's a very new player. But he takes it all in stride:
"I'll be broadcast to hospitals throughout the world. I just gave a talk in Oslo. Then I'll go to a veg-fest and sit at a booth trying to peddle books. No one could give a crap who I am. It's a humbling experience."
While transitioning between domestic violence in the military and veganism may seem divergent on the surface, Taft sees an overlap: "The whole point of it is to try to prevent violence and unnecessary suffering." Also linking the subjects is an emphasis on veganism as part of a family discussion. Taft has already released a free ebook on the subject called Mom, Dad, I'm a Vegan: A Guide for Understanding Your Vegan Family Member.
The company will also not be shying away from more overt activism. On the contrary, a project currently in development tentatively titled Injustice Anywhere will feature a number of important voices on the ethical importance of veganism. Taft has already committed to donate half of the proceeds to the Food Empowerment Project, which he describes as a "vegan connectivist" organization.
To get the word out on these varied projects, Vegan Publishers is taking a dynamic and direct approach:
"We want to use more social media to market directly to people. We're contacting every animal sanctuary in the US, every vegan restaurant and cafe and bookstore. We have a pretty large marketing and outreach operation."
Taft even plans to get readers involved through crowd-funding specific projects. Vegan Publishers' positive and engaging focus will likely resonate with readers who may be otherwise apprehensive about the subject matter. In Taft's words: "I think it's important for people to know that vegans have fun. They're not all serious and angry and upset all the time."
It really boils down to one mission: "Our main interest is promoting veganism, getting the word out there in any way we can."