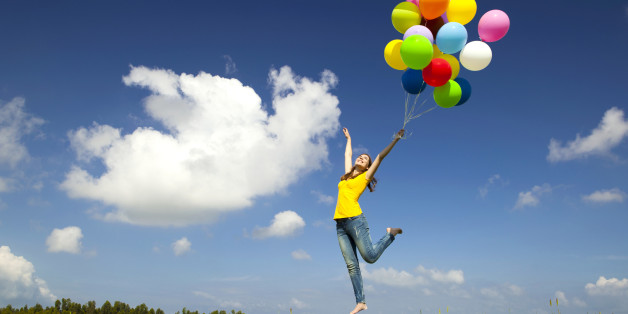 "Be happy for this moment. This moment is your life."
(Omar Khayyam, Persian Poet, 1048-1131)

Life is sweet? Of course it is, only we don't always have the sweet sensation of life at our fingertips and search for answers. Particularly at holiday time we often feel left out of this feeling of happiness, when all around us people are celebrating, buying gifts for loved ones, walking in hand-in-hand, children scrambling for attention, for more hugs, for extra special time. Holiday time is difficult. All wishes for happiness come to naught especially at certain times of year. Thinking that everybody is happy, except you, at least that is how it appears and this image of it is pervasive and often painful.
Happiness is what everyone wants, desires and searches for. These are healthy thoughts, yet there are times when these feelings are lost, for holidays bring into focus the best and the worst of time. Mere self- gratification does not fill emptiness and exacerbate the central theme of our time... which is loneliness. It is sad to feel alone, and really be alone. Loneliness does not necessarily mean being without a partner or family. There is a deep and significant difference between being alone and lonely. Most people complain that our culture has neglected the inner growth to tackle the constantly shifting values we are living through. Surely our so-called leaders, in politics and business, in religions, reflect the uneasiness of the times... holidays or not. Yet, we are beneficiaries of a free and bold society, sometimes even a noble one. psychologists, neurologists, social media experts all have researched the phenomenon of happiness and unhappiness at some point or other. People who seem to have everything, can purchase anything, are unhappy, and others in spite of sad or hard knocks in life lead a happy life.
Maybe we should call it a joyful life.
The search for happiness is a longing that has always been around from ancient times to today. People search for it in the far corners of the world, in retreats, in religion, in pseudo-religion, in sex, in alcohol, in drugs. It takes people from the city to the country, from Yoga-studios to diets and into an industry which promises to give happiness. Not all are a sham! Happiness is elusive, unless we learn to understand ourselves and our needs. Joy, fear, anger, disgust, revulsion are all basic emotions on the canvas of life, and an important ingredient is dopamine, a hormone of happiness. Yet with all this research and often substitutes, mankind is searching forever for happiness.
Happiness or unhappiness are closely aligned, yet mankind has a choice and it is not delivered to its fate. It depends what one expects from life! People can learn about confidence and influence happiness. Certain requirements are given early in life, having received love of parent, then demands on oneself, challenges and gathering experiences which guide us through all of life How do we learn to be happy? Of course it is a long-searched for question. Maybe mankind is not ready to live in million-peopled cities, with new technology, faster and faster information. Maybe in his depth, deep down mankind still functions in the gray zone of civilization. Every human being has the ability to find happiness. The great advances made in medicine, in healthcare, in inoculations, in nutrition are important factors. Life is made longer. If you look around you, read or hear of all that is happening... remember how fortunate you are.
Happy or unhappy... the scale of these feelings are often questioned: Does my life mirror the picture I have had in mind -- My life conditions are excellent -- Things I wanted to accomplish, I have done -- If I lived again, would I change decisions I made... or not? As we get older, our expectations diminish. We can influence our feeling of happiness yet it is not a permanent sensation. It has its limits and its moments of deep and happy feelings are temporary. Feelings of joy, gratitude, compassion, kindness and thankfulness are more permanent and can be learned. Being less selfish, sharing a good fortune with those less fortunate, thinking of others, these and other deeds make life happier. All these play an important role for friends and for supportive family members. There are no easy answers. It is up to each human being to work on themselves to find answers. It is everyone's choice!
"Happiness is not ready-made.
It comes from your own actions."
(14th Dalai Lama b.1935-)