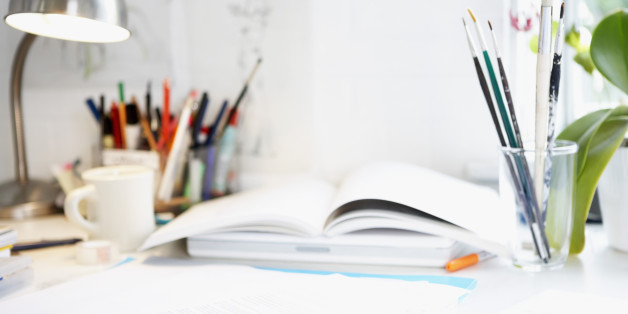 It is said it takes a lifetime to find your stride, yet there are some lucky people who find it early in life. Sometimes it is like dancing on the curve, or walking on the main road but life always demands one's own initiative. Lucky if there was a mom, who encouraged you by saying 'be yourself' or a dad who insisted on saying "listen." Whatever these encouragements were, they remain with you all your life and from this platform you move on.
Moving on is exactly what Gregory Furman did; his Luxury Marketing Council as a membership group, was founded more than twenty years ago, and he still guides the association as Founder and Chairman. The LMC assists thousands of companies and leaders of Luxury industries by providing a platform where the members can exchange or communicate ideas by creating a better product or better communication. LMC is established worldwide, led by Greg's effective and remarkable communication skills; it is the summation of long experience. He speaks of good and conscious corporate leadership by bringing like-minded leaders together, who then exchange ideas and strategies to improve products and then profits, maintaining that 'quality content is the glue, has been and always will be in any product or message.' For more than eleven years he had taught at New York University-Stern School of Management the skills of classical marketing for luxury products, including using the new or newest technical know-how. His enthusiastic students are the next generation of leaders in various industries. The joy of experiencing, of learning is part of the curiosity in his life, to balance business and the creative process, a thought he cherishes. Here are some statements by leaders in their respective industries who have supported his visions and goals.
Larry Pimentel, President and CEO of AZAMARA Club Cruises expresses it:
Having been a founding member of the Luxury Marketing Council I can state with conviction that the organization has been an outstanding benefit to me and my colleagues. Two things stand out as being of great value. First is the interaction among the Council members. We share valuable marketing information on trends within the luxury goods and services sector from all over the world. Second, because of the frequent and close contacts I have maintained with Council members, I have been able to develop valuable promotional collaborations that have led to increased success.
Ira Neimark, former CEO of Bergdorf Goodman is saying the following: "I was delighted to have had the opportunity to meet Greg Furman, and to be introduced to the Luxury Marketing Council. Throughout my retail career I always searched for those who shared my passion for the best there is. Greg, the Luxury Council and its members stand for what I believe represents the best there is."
Stanley Marcus, (1905 - 2002) was a mentor to Greg Furman said these words:
The Luxury Marketing Council is one of the most intelligent luxury marketing concepts of the past decade. It is high time luxury producers banded together, out of self-interest, to better expose the variety of their products and services to the market. I applaud the founder's vision and entrepreneurial spirit.
While building the Council Greg pursued his other passion for painting, sculpting and writing poetry. His vision of art is an all embracing form of joyful expression. His reverence for the great artists and poets of the past is palatable. His favorite poets are Robert Frost, Frank O'Hara, Dylan Thomas, Ezra Pound, among others.
When asked about his art his reflective answer is the following:
Why I paint? I have always been drawn to how the mysterious movement of imagination inspires action; to a reverence for the power of chance and first choices in life and art. I am most content, engaged when following that inner voice, trusting my own 'street-sense' and abandoning all precious notions of style. Photo-realism, single-point-perspective, traditional representation are beyond my skill and interest. I have been influenced by 'Primitive' art, the caves of Altimara and Lascaux, the Zen brush, my childhood memory of finger painting, coloring outside the lines...are metaphors. Further I think of the best artists, those famous, those unknown, those yet to be 'discovered', the outliers (I consider myself one) always have an eye on the past, another looking questioningly into the mirror, onto the empty score, page or canvas. My favorite painters, the ones I look for inspiration and strength to, are Chardin, van Gogh, Picasso, Braque, Matisse, Hockney, Morandi. Giorgio Morandi, called a 'purist' and 'minimalist' had no interest in graphic representation. He invited viewers to see his work, imperfections and all. He said: my only ambition is to enjoy the peace and quietude I find in painting. Morandi's thinking is as unfashionable a notion today as Matisse's view was which I embrace. What I dream of is an art of balance, of purity and serenity, devoid of troubling subject matter, an art which could be enjoyed by businessman and the man of letters...like a soothing, calming influence on the mind. Yet, the wholesale demotion and demolition of conventional wisdom is every artist's obligation. Essential in the process is irreverence to arrogance and faith in the importance making it new each day.
Greg has the ability to balance his life to find the best in business and the best in his creations. The exuberance of hearing his philosophy about work, art and the ethics all make him a forceful creator of ideas. Always on the lookout to create effortlessly, yet one knows that to find the best, one has to search forever.
Greg Furman and his wife Wanda share a residence in the Hudson Valley. Wanda, creative in her sphere, is a Home Style Consultant and a much sought after interior advisor. Wanda and her business partner Joan Orsofsky created a book titled: Love where you live, published by Rizzoli.